In Silico study of SARS-CoV-1&2 endodomains and ezrin docking, identifying ivermectin, quercetin, calcifediol, calcitriol, selamectin, and minocycline as potential therapeutic drugs with strong ezrin binding which may restrict viral endodomain interaction while also stabilizing ezrin, thereby reducing virus fusion and infection.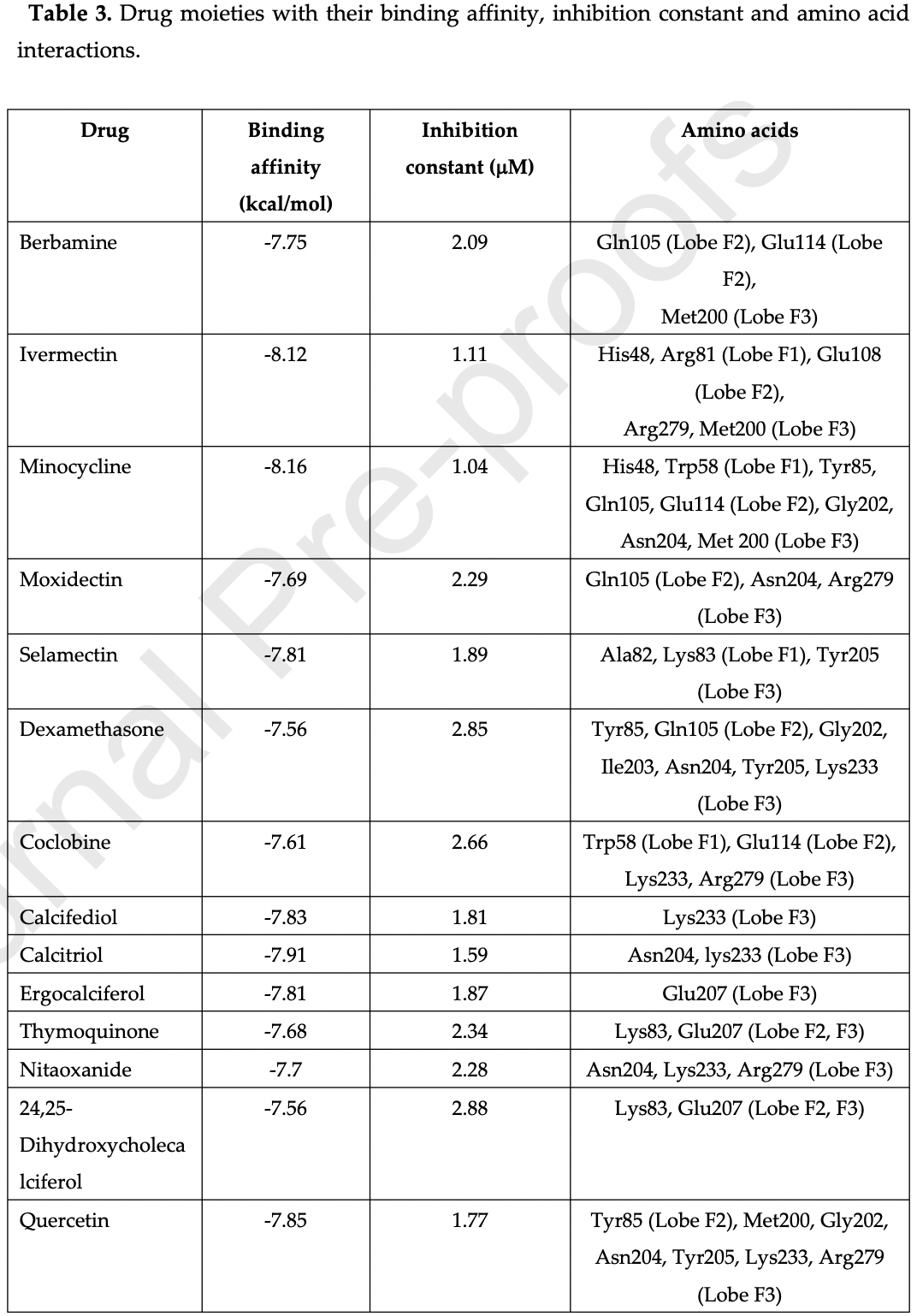 Chellasamy et al., 10 Aug 2022, peer-reviewed, 2 authors.
Contact: selvaakumar.c@dypatil.edu, eleanorwatson@connect.glos.ac.uk.
In Silico studies are an important part of preclinical research, however results may be very different in vivo.