When Mendelian randomisation fails
et al., BMJ Nutrition, Prevention & Health,
Analysis of why Mendelian randomization may fail in vitamin D studies. Authors suggest that it may come down to the use of 25(OH)D concentration in serum as a less than ideal proxy for vitamin D status of cells involved in the immune response. For most other purposes, it may not matter much that unbound (free) 25(OH)D is the better predictor of vitamin D deficiency and the resulting unfavourable outcomes. But for the MR analysis, the genetic instrument is strongly dominated by variation in the GC gene which modulates the concentration of vitamin D-binding protein (VDBP) in blood and thereby indirectly the concentrations of 25(OH)D and 1,25-dihydroxy vitamin D. Thus, the common GC alleles rs4588A and rs7041T are both associated with much lower than average vitamin D concentrations. In contrast, directly measured unbound (free) vitamin D concentrations are minimally affected by these alleles, if at all.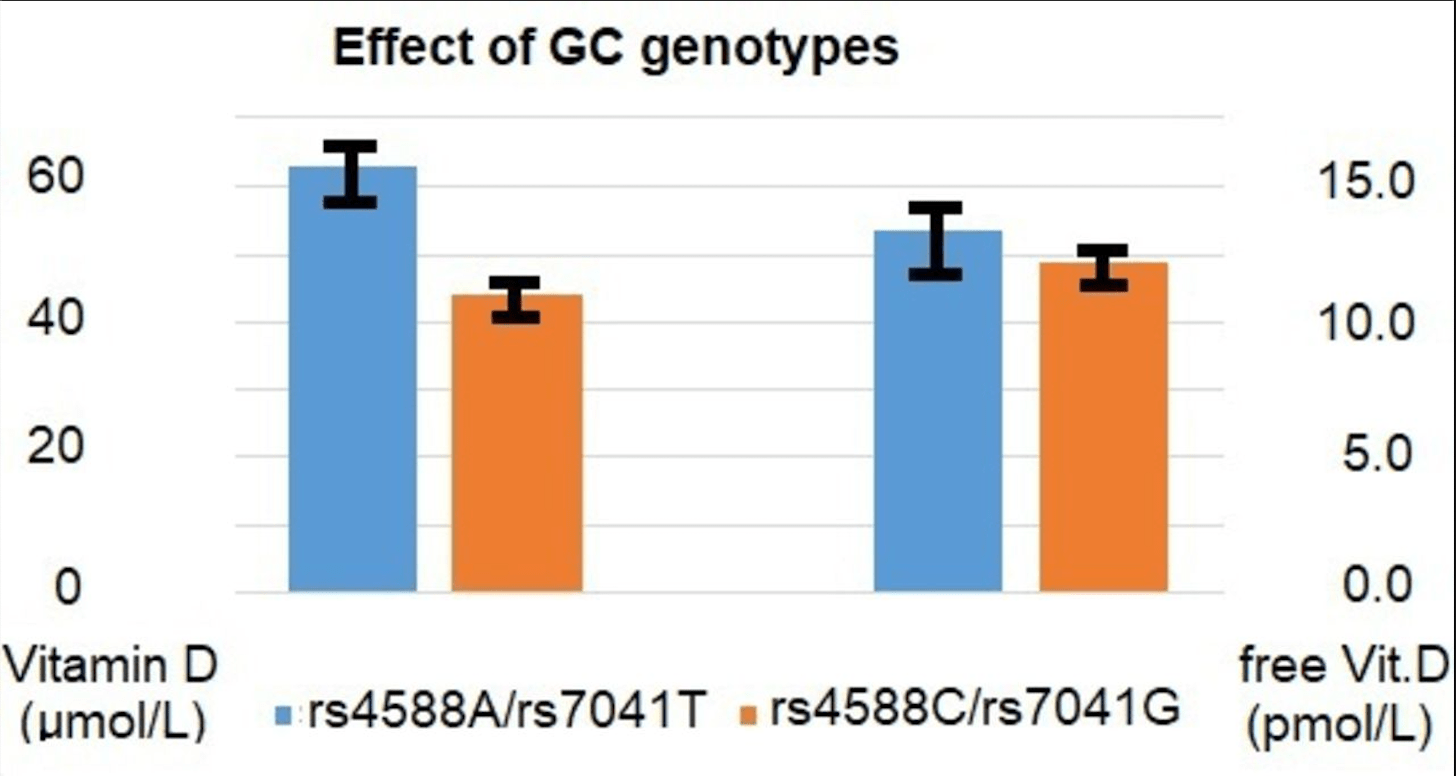 Kohlmeier et al., 22 Mar 2021, peer-reviewed, 2 authors.