Analysis of why Mendelian randomization may fail in vitamin D studies. Authors suggest that it may come down to the use of 25(OH)D concentration in serum as a less than ideal proxy for vitamin D status of cells involved in the immune response. For most other purposes, it may not matter much that unbound (free) 25(OH)D is the better predictor of vitamin D deficiency and the resulting unfavourable outcomes. But for the MR analysis, the genetic instrument is strongly dominated by variation in the GC gene which modulates the concentration of vitamin D-binding protein (VDBP) in blood and thereby indirectly the concentrations of 25(OH)D and 1,25-dihydroxy vitamin D. Thus, the common GC alleles rs4588A and rs7041T are both associated with much lower than average vitamin D concentrations. In contrast, directly measured unbound (free) vitamin D concentrations are minimally affected by these alleles, if at all.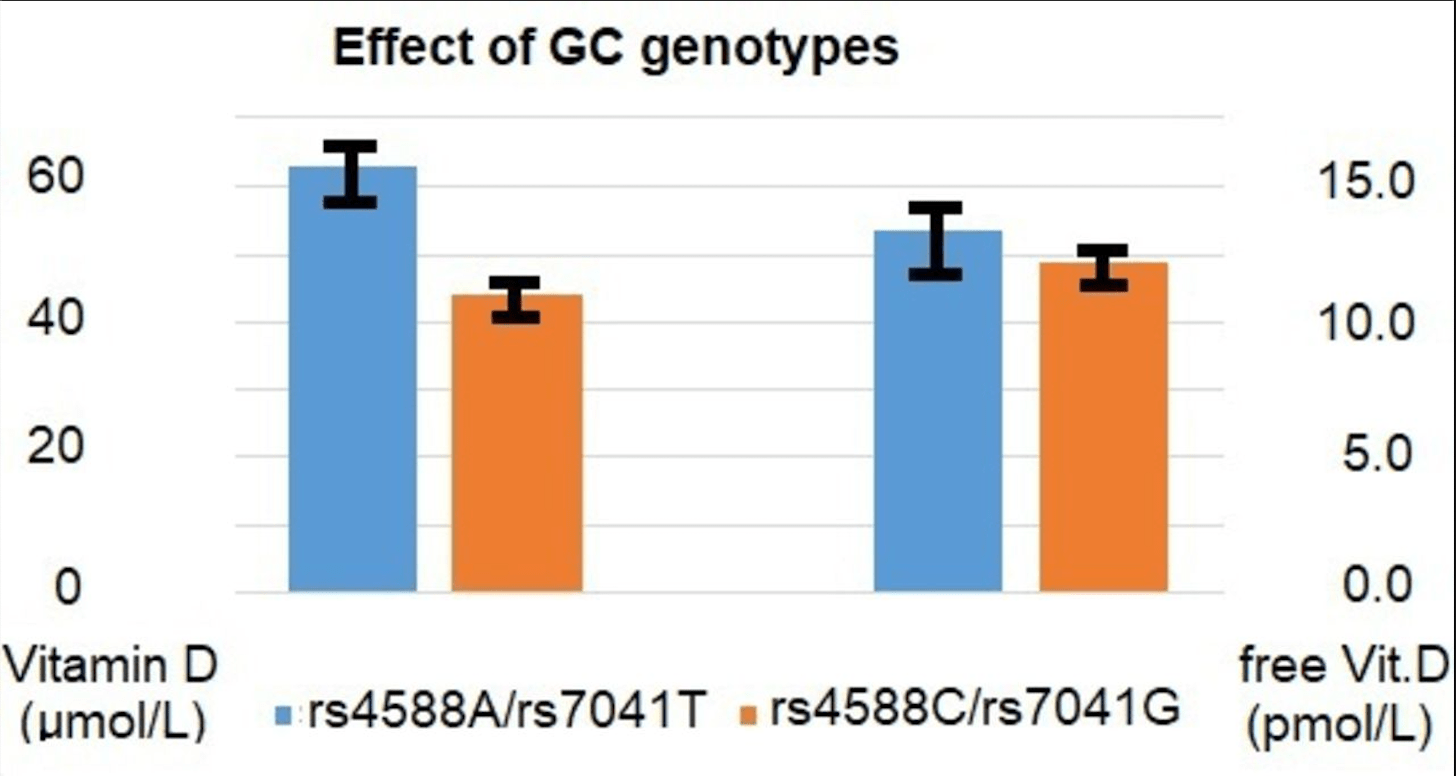 Kohlmeier et al., 22 Mar 2021, peer-reviewed, 2 authors.
When Mendelian randomisation fails
BMJ Nutrition, Prevention & Health, doi:10.1136/bmjnph-2021-000265
Mendelian randomisation (MR) is the ingenious approach of using the consistent long-term modulation of interesting exposure variables by inborn genetic differences to mimic the effect of different levels on outcomes of interest. This type of analysis is particularly important for evaluating the causal impact of nutritional exposures on longterm health outcomes. The MR approach is predicated on equivalent effects of exposure and genetic proxy on the outcome. But what happens when the proxy is not a good predictor of the outcome of interest? MR analysis of the hypothesised role of vitamin D in the pathology related to SARS-CoV-2 infection illustrates this conundrum. Up to this point, a growing number of observational studies appeared to link low 25-hydroxy vitamin D (25-OHD) concentrations to higher risk
Competing interests None declared. Patient consent for publication Not required.
References
Louca, Murray, Klaser, Dietary supplements during the COVID-19 pandemic: insights from 445,850 users of the COVID symptom study APP, BMJ Nutr Prev Health
Patchen, Clark, Hancock, Genetically predicted serum vitamin D and COVID-19: a Mendelian randomization study, BMJ Nutr Prev Health
Rastogi, Bhansali, Khare, Short term, high-dose vitamin D supplementation for COVID-19 disease: a randomised, placebo-controlled