OpenSAFELY retrospective 75,048 outpatients in the UK, using the clone-censor-weight approach to address
immortal time bias
, showing no significant difference in combined mortality/hospitalization with molnupiravir treatment.
Concerns have been raised that the mutagenic mechanism of action may create dangerous variants or cause cancer [Hadj Hassine, Swanstrom]. See [Fountain-Jones, Sanderson, ] for analysis of variants potentially created by molnupiravir.
risk of death/hospitalization,

9.0% higher

, HR 1.09, p = 0.28
, treatment 3,072, control 65,568.
Effect extraction follows pre-specified rules prioritizing more serious outcomes. Submit updates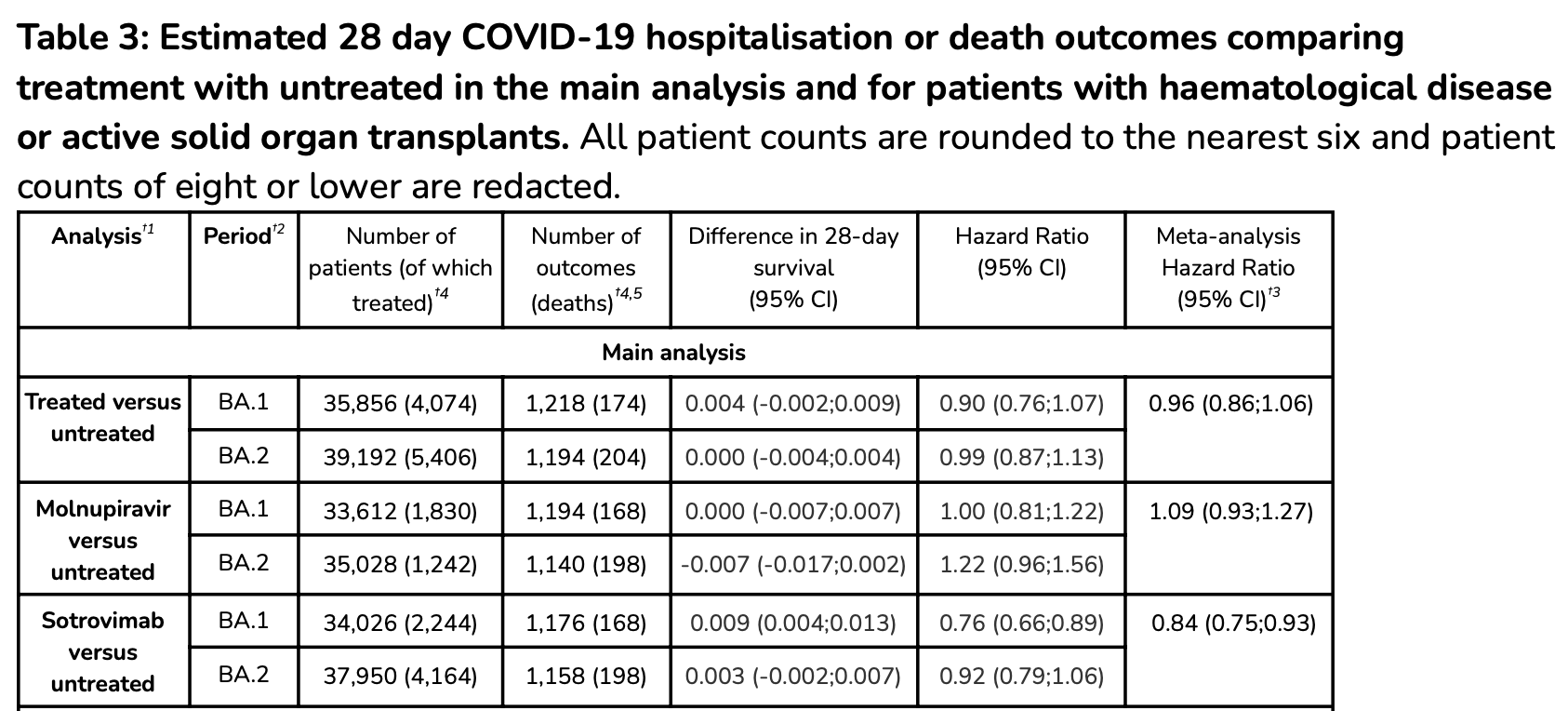 Tazare et al., 16 May 2023, retrospective, United Kingdom, preprint, 31 authors, study period 16 December, 2021 - 21 May, 2022.