In Silico study suggesting that vitamin D3 and its biologically active hydroxyderivatives can serve as an TMPRSS2 inhibitor, and inhibit ACE2 binding with the SARS-CoV-2 RBD.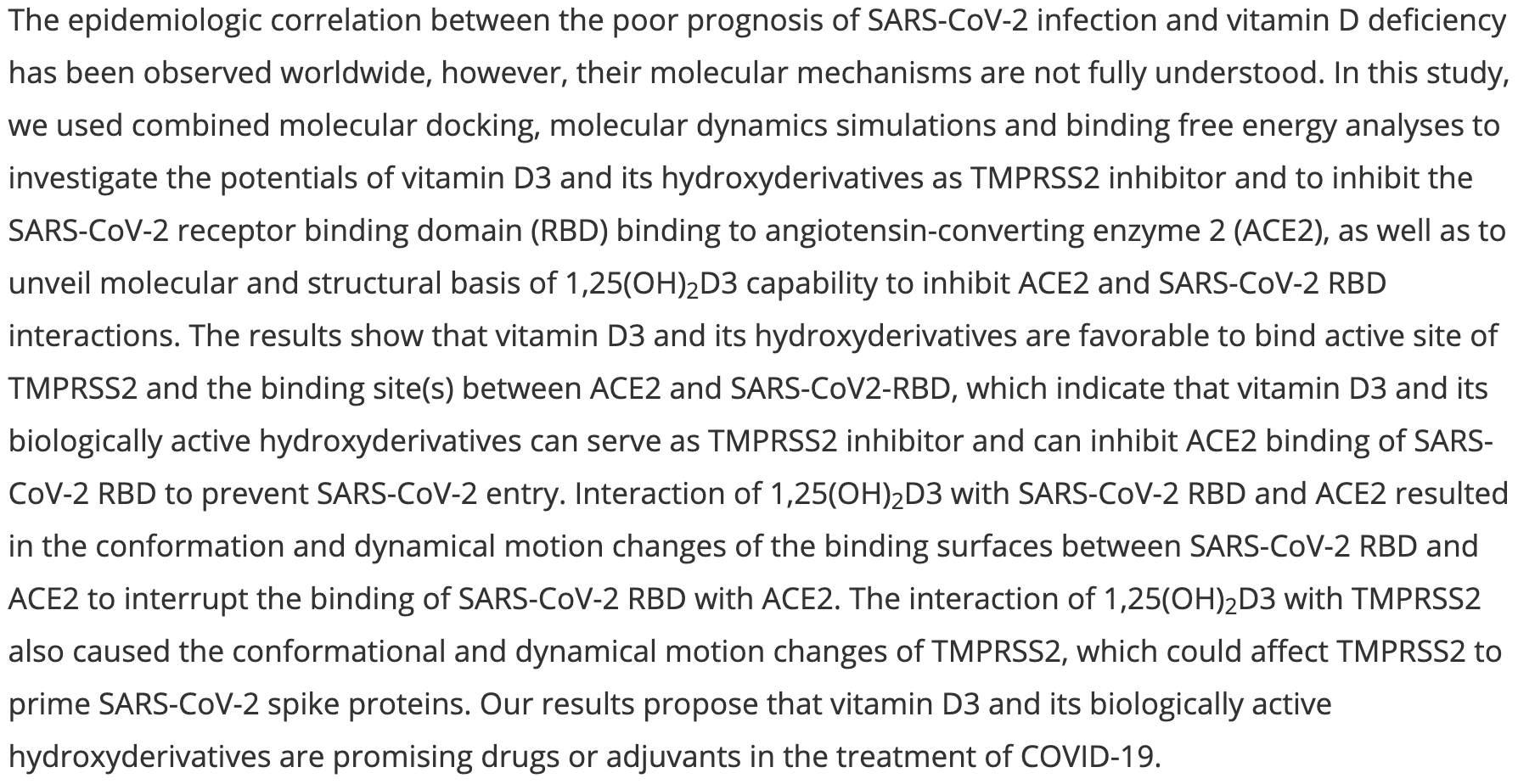 Song et al., 20 Aug 2021, peer-reviewed, 7 authors.
In Silico studies are an important part of preclinical research, however results may be very different in vivo.