Iota-Carrageenan Inhibits Replication of SARS-CoV-2 and the Respective Variants of Concern Alpha, Beta, Gamma and Delta
et al., International Journal of Molecular Sciences,
In Vitro
study of iota-, lambda-, and kappa-carrageenan sulfated polysaccharides extracted from red seaweed on SARS-CoV-2 Wuhan type and variants Alpha, Beta, Gamma and Delta, showing that all three carrageenan types had antiviral activity. Iota-carrageenan had comparable IC
50
values against all variants. Authors conclude that iota-carrageenan might be effective for prophylaxis and treatment of SARS-CoV-2 for existing and potentially future variants.8
In Vitro
studies support the efficacy of iota-carrageenan
[Alsaidi, Bansal, Bovard, Fröba, Morokutti-Kurz, Morokutti-Kurz (B), Song, Varese]
.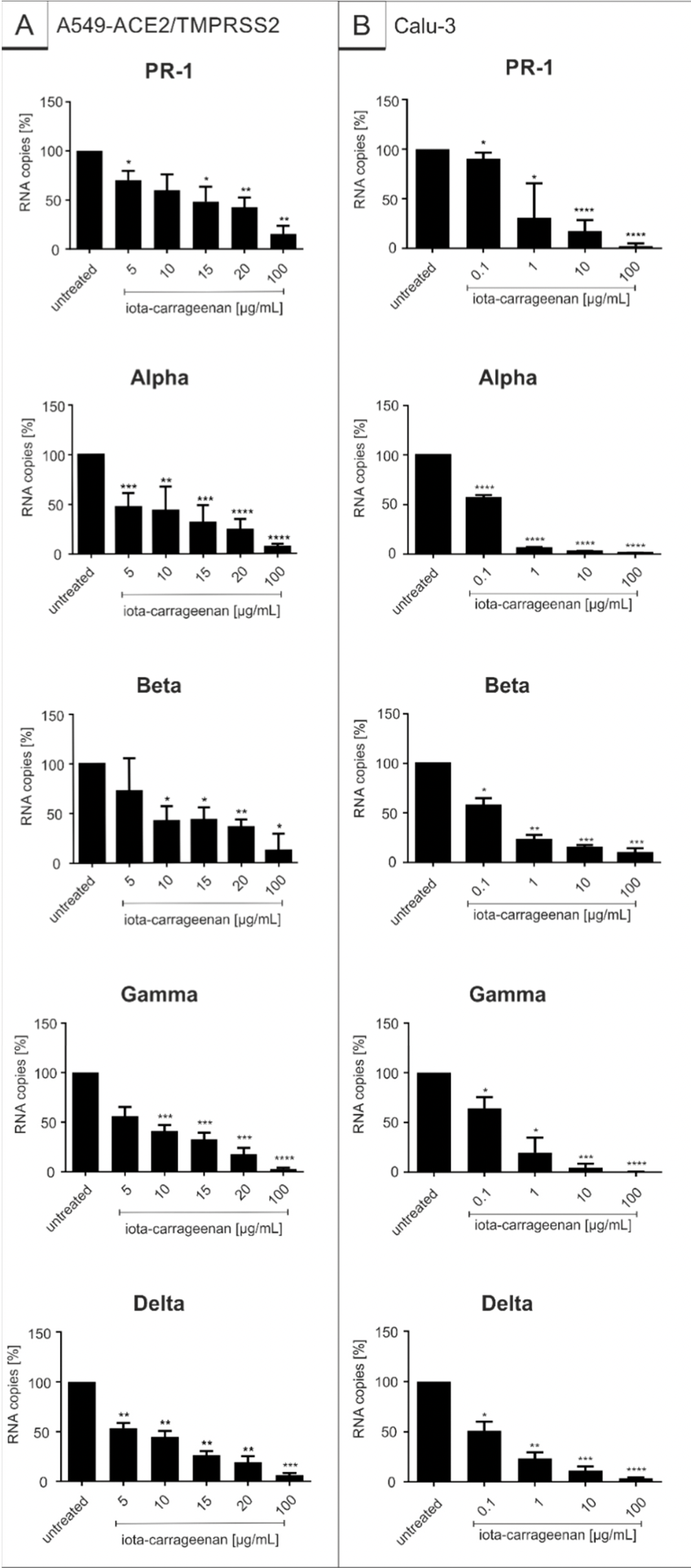 Fröba et al., 8 Dec 2021, peer-reviewed, 14 authors.
In Vitro studies are an important part of preclinical research, however results may be very different in vivo.