Iota-carrageenan extracted from red algae is a potent inhibitor of SARS‐CoV-2 infection in reconstituted human airway epithelia
et al., Biochemistry and Biophysics Reports,
In Vitro
study showing iota-carrageenan inhibits SARS-CoV-2 in reconstituted human airway epithelia. Authors note that the absence of toxicity or any functional or structural impairment of the bronchial mucociliary epithelium indicates that topical treatment with nebulized iota-carrageenan is well tolerated at effective concentrations.8
In Vitro
studies support the efficacy of iota-carrageenan
[Alsaidi, Bansal, Bovard, Fröba, Morokutti-Kurz, Morokutti-Kurz (B), Song, Varese]
.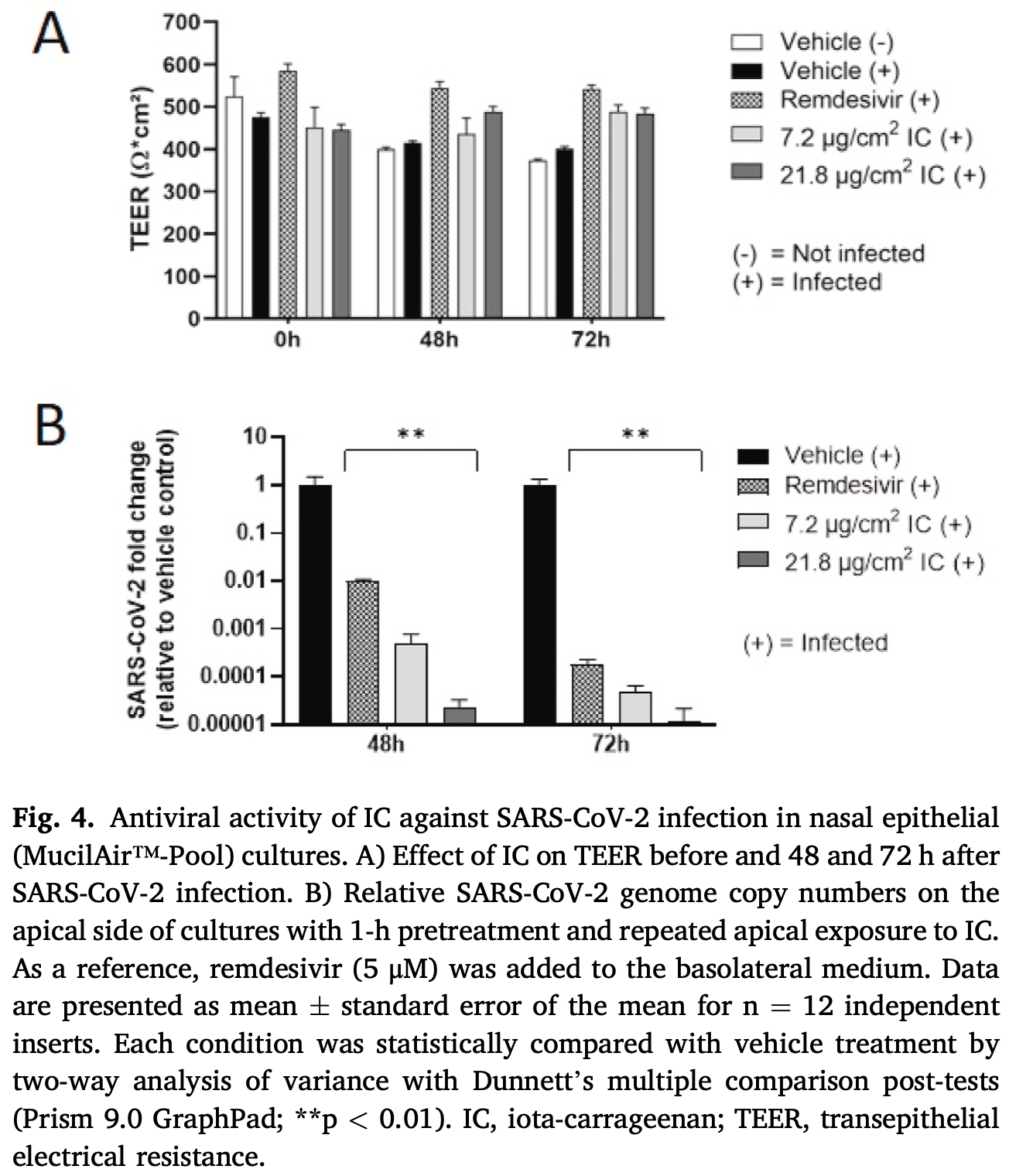 Bovard et al., 31 Mar 2021, Switzerland, peer-reviewed, 7 authors.
Contact: julia.hoeng@pmi.com.
In Vitro studies are an important part of preclinical research, however results may be very different in vivo.