In Vitro
study of nigella sativa's effect on oxidative stress, hemolysis, proteolysis, and glycation, and
In Silico
study for SARS-CoV-2 antiviral potential, suggesting beneficial effects for COVID-19.
2 In Vitro studies
support the efficacy of nigella sativa
[Esharkawy, Sherwani]
.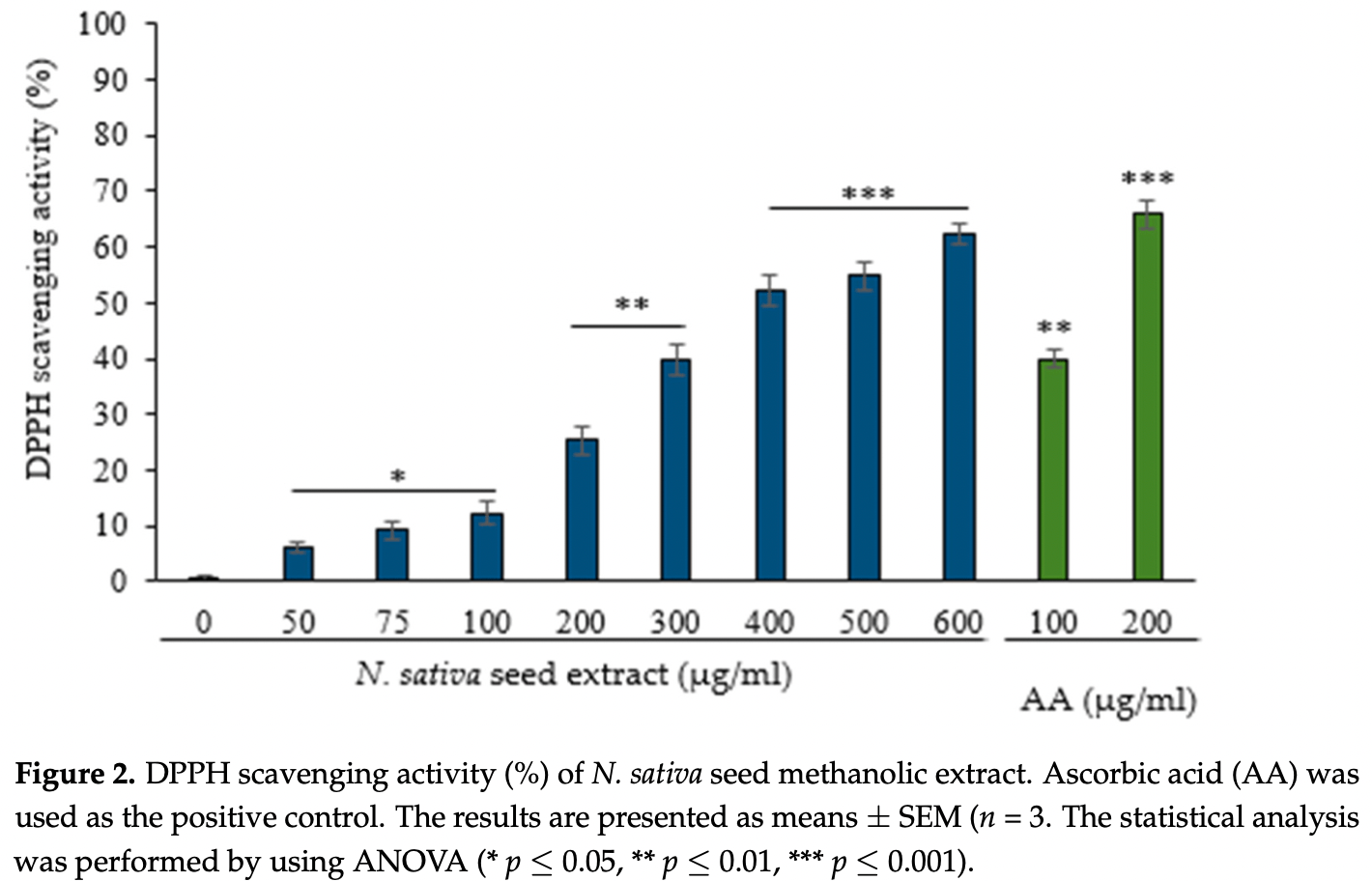 Sherwani et al., 11 Jul 2022, peer-reviewed, 8 authors.
Contact: susherwani@gmail.com (corresponding author), mk.khan@uoh.edu.sa, s.rajendrasozhan@uoh.edu.sa, mw.khan@uoh.edu.sa, m.saleem@uoh.edu.sa, sf.khan@uoh.edu.sa, mr.attya@uoh.edu.sa, foqahtani@kfu.edu.sa, s.sherwani@uoh.edu.sa.
In Vitro studies are an important part of preclinical research, however results may be very different in vivo.