Nigellidine (Nigella sativa, black-cumin seed) docking to SARS CoV-2 nsp3 and host inflammatory proteins may inhibit viral replication/transcription
In Silico study showing nigella sativa docking to SARS CoV-2 Nsp3 and host inflammatory proteins, which may inhibit viral replication.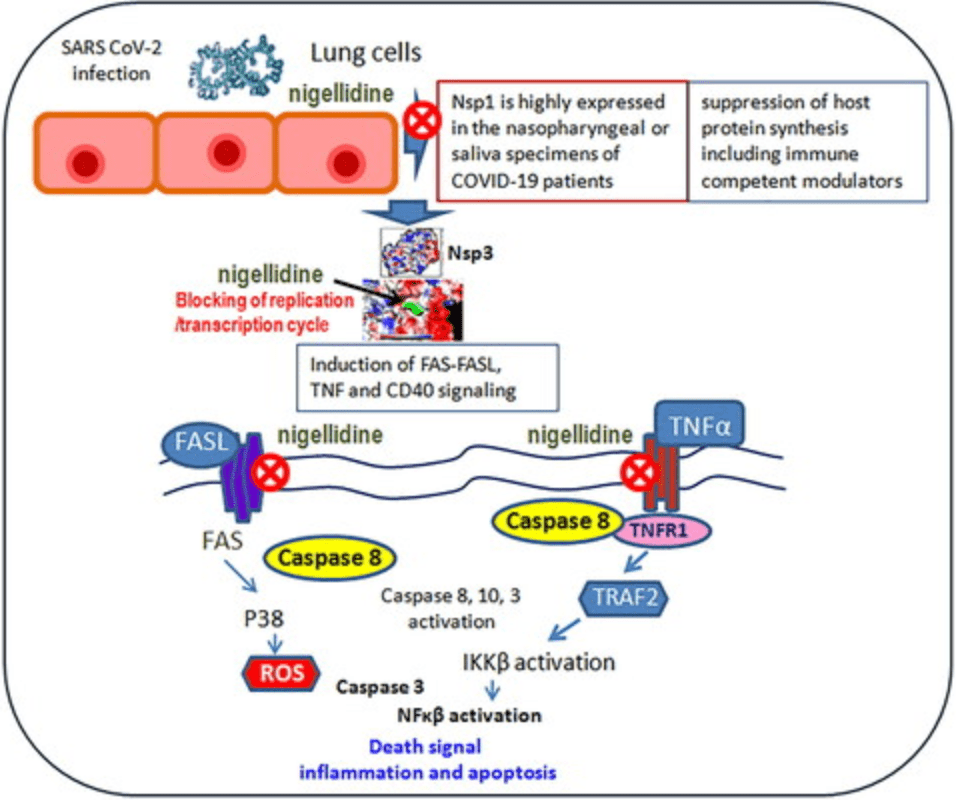 Banerjee et al., 22 Dec 2021, peer-reviewed, 6 authors.
In Silico studies are an important part of preclinical research, however results may be very different in vivo.