Retrospective 4,631 hospitalized patients in New York, showing higher mortality with remdesivir, and lower mortality with HCQ. Authors suggest that increased mortality during the first epidemic wave was partly due to strain on hospital resources.
[Gérard, Zhou]
show significantly increased risk of acute kidney injury with remdesivir.
risk of death,

57.0% higher

, HR 1.57, p < 0.001
, treatment 817, control 3,814, Table S2, Cox proportional hazards.
Effect extraction follows pre-specified rules prioritizing more serious outcomes. Submit updates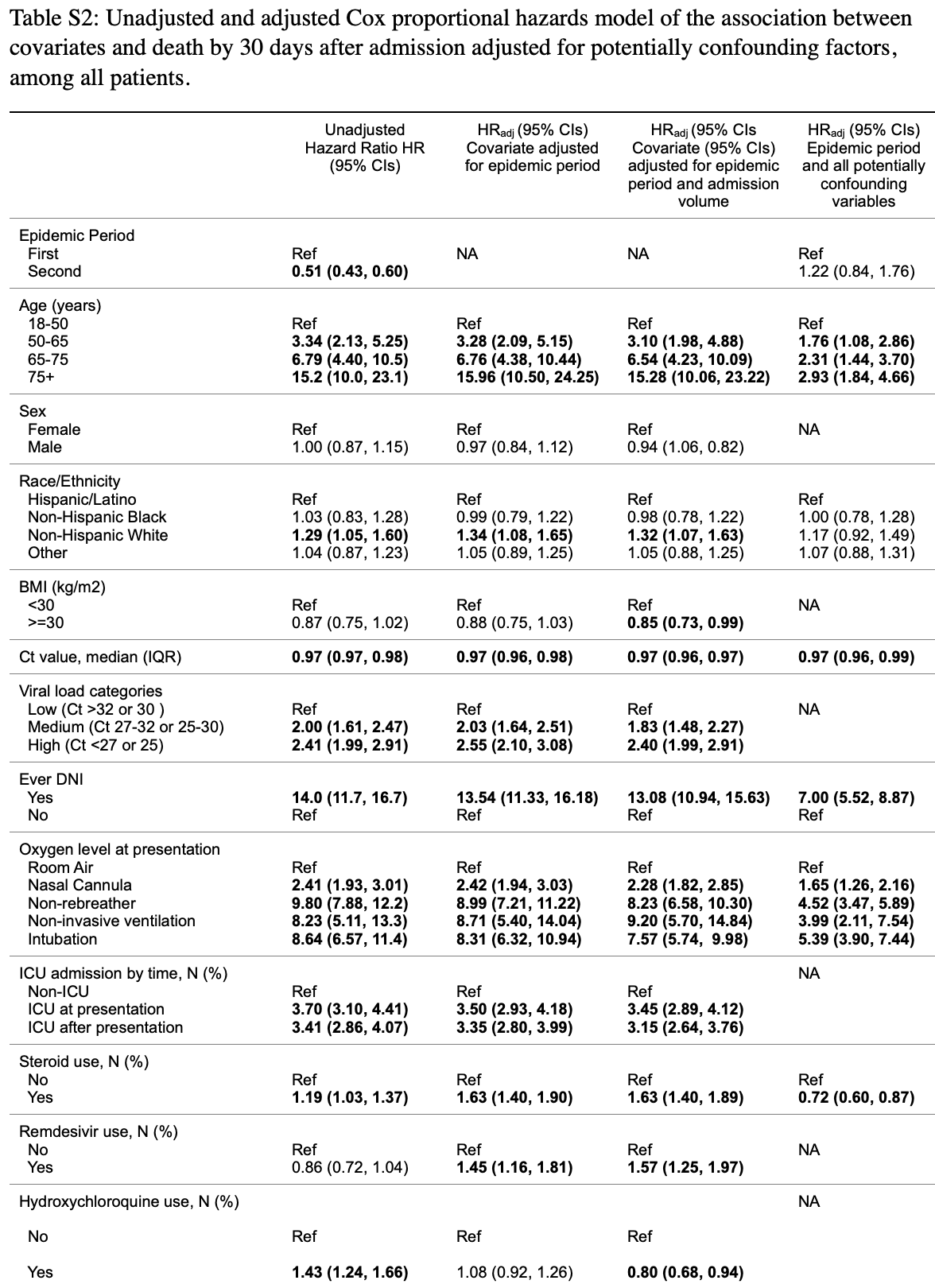 Bowen et al., 25 Aug 2022, retrospective, USA, peer-reviewed, 10 authors, study period 1 March, 2020 - 31 March, 2021.
Contact: ab5046@cumc.columbia.edu, jz2700@cumc.columbia.edu.