Retrospecttive 220 COVID-19 patients with rheumatic disease in Japan, showing no significant difference in mortality with remdesivir treatment.
[Gérard, Zhou]
show significantly increased risk of acute kidney injury with remdesivir.
risk of death,

40.2% higher

, RR 1.40, p = 0.59
, treatment 3 of 46 (6.5%), control 8 of 172 (4.7%), unadjusted, odds ratio converted to relative risk.
Effect extraction follows pre-specified rules prioritizing more serious outcomes. Submit updates
This study is excluded in the after exclusion results of meta analysis: unadjusted results with no group details.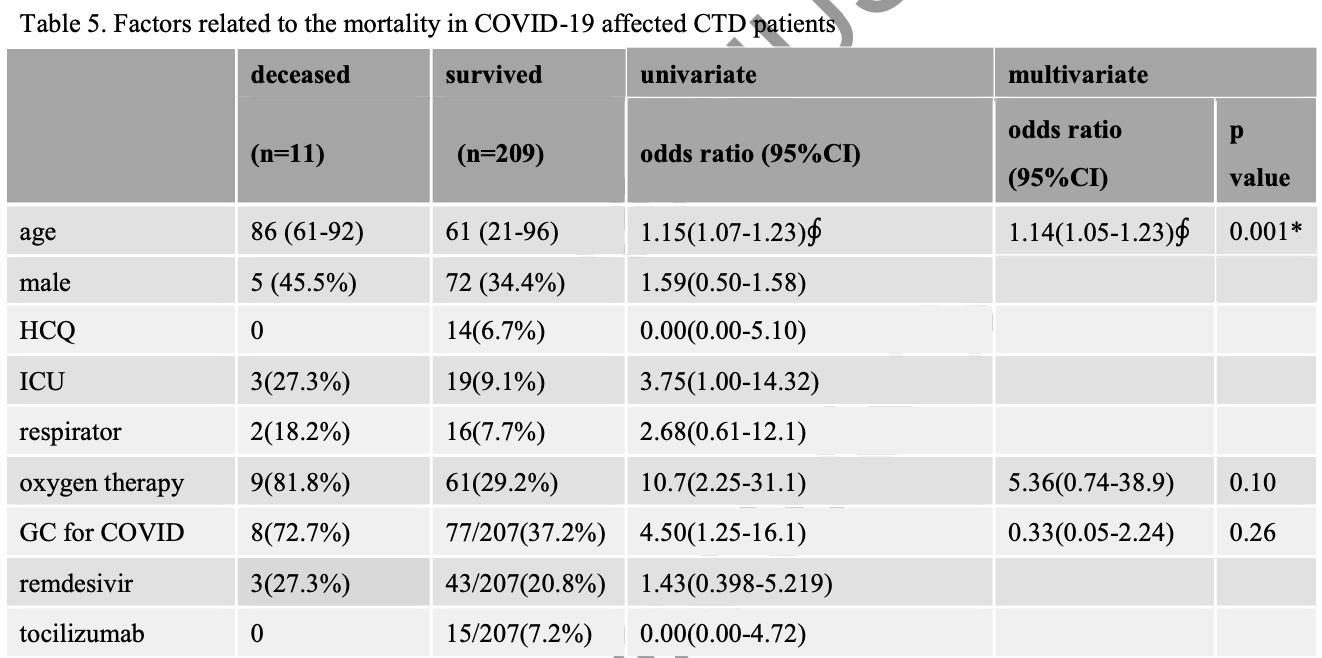 Oku et al., 6 Sep 2022, retrospective, Japan, peer-reviewed, 8 authors, study period 3 June, 2020 - 30 June, 2021.
Contact: horiuchi.takahiko.191@m.kyushu-u.ac.jp.