Retrospective hospitalized patients in Indonesia, showing lower mortality and shorter hospitalization with favipiravir.
risk of death,

85.3% lower

, OR 0.15, p = 0.05
, inverted to make OR<1 favor treatment, RR approximated with OR.
Effect extraction follows pre-specified rules prioritizing more serious outcomes. Submit updates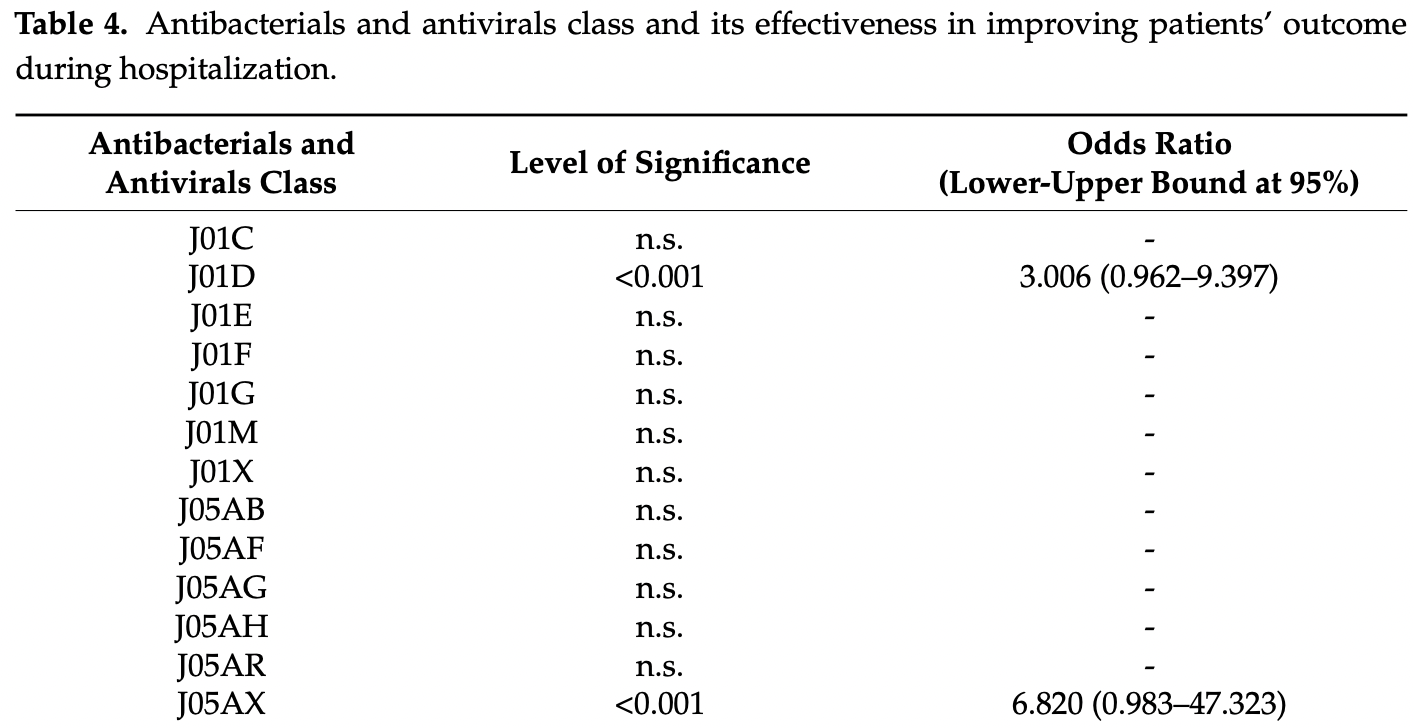 Yulia et al., 7 Mar 2022, retrospective, Indonesia, peer-reviewed, median age 46.0, 10 authors, study period July 2020 - December 2020.
Contact: fauna@staff.ubaya.ac.id (corresponding author), rika_y@staff.ubaya.ac.id, putriayuirma@gmail.com, rudd_apt@yahoo.com, purisafitrihanum@staff.ubaya.ac.id, herwyno@staff.ubaya.ac.id, lestionoapt@gmail.com, deramdani123@gmail.com, abusuquf@yahoo.co.id, kevin.kantono@aut.ac.nz.