Analysis of 74 COVID-19 patients and 8 controls in Germany, showing low vitamin C levels associated with mortality. There was no significant difference for vitamin A, D, or E levels. Very few group details are provided, for example the age of patients in the control group and each severity group is not provided.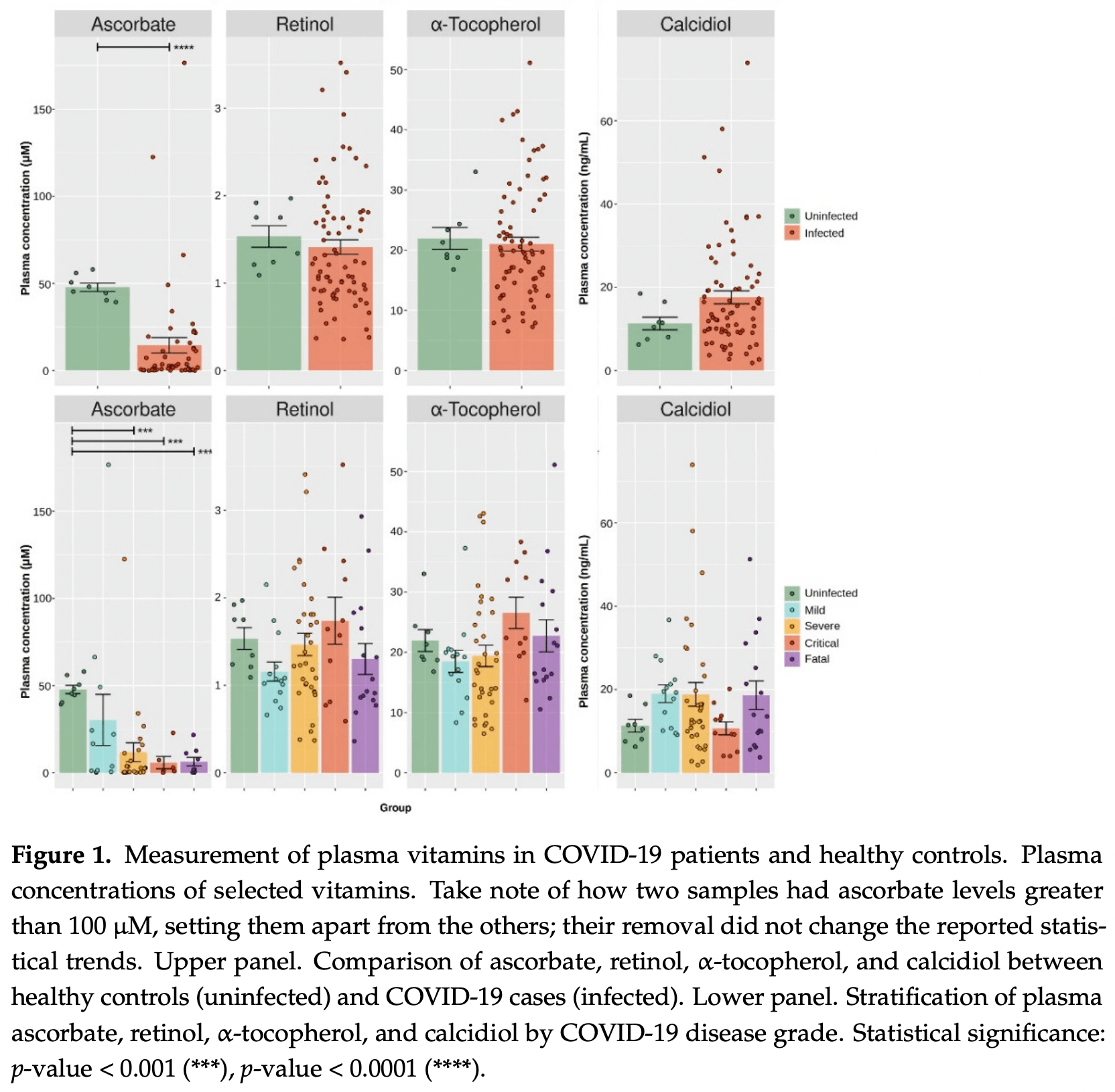 Sinnberg et al., 15 Aug 2022, retrospective, Germany, peer-reviewed, 15 authors, study period February 2020 - November 2020.
Contact: luigi.marongiu@uni-tuebingen.de (corresponding author), sascha.venturelli@uni-hohenheim.de.