Lactoferrin Inhibition of the Complex Formation between ACE2 Receptor and SARS CoV-2 Recognition Binding Domain
et al., International Journal of Molecular Sciences,
Biolayer interferometry and turbidimetry study showing lactoferrin inhibits ACE2 - SARS-CoV-2 RBD binding.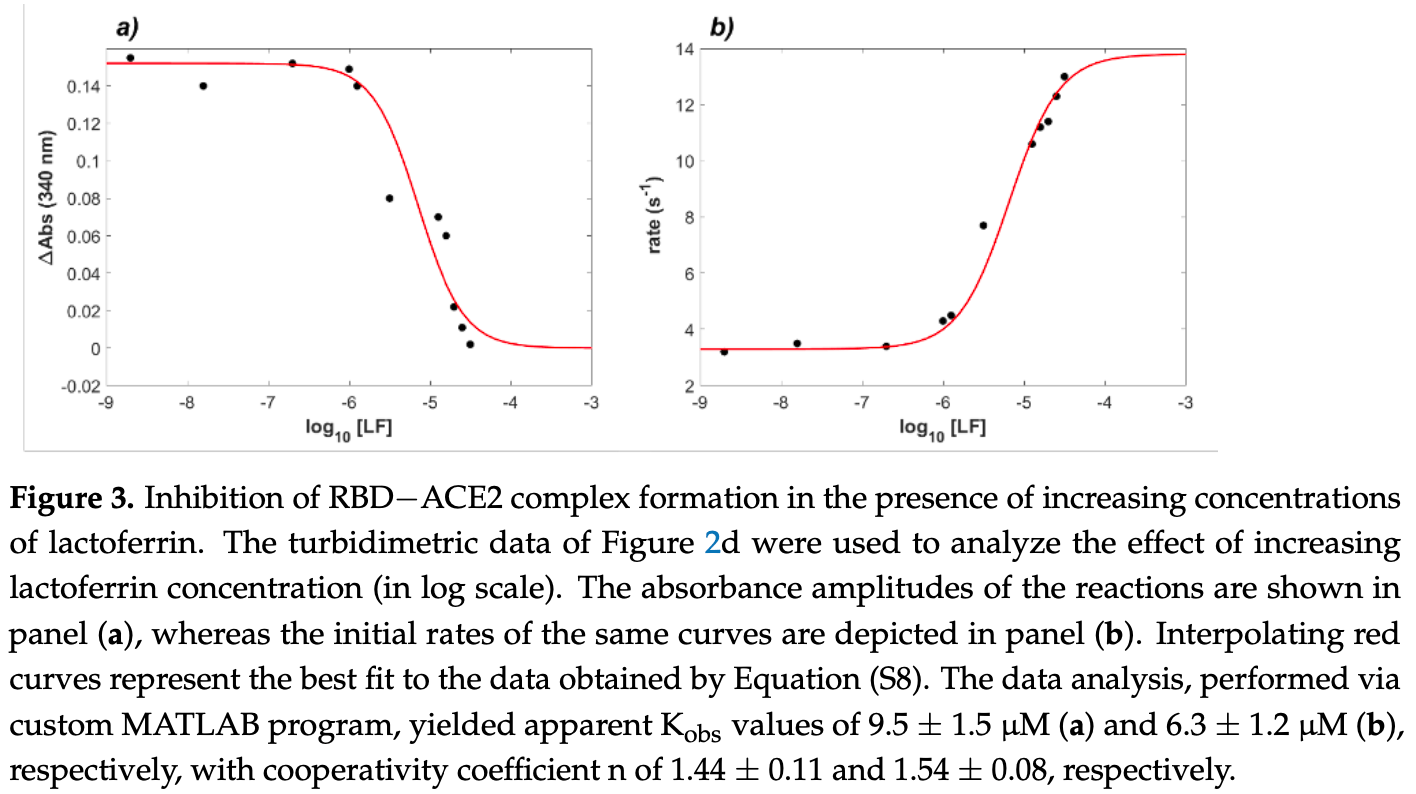 Piacentini et al., 13 May 2022, Italy, peer-reviewed, 10 authors.
Contact: giacomo.parisi@iit.it (corresponding author), roberta.piacentini@uniroma1.it, centi.laura95@gmail.com, alberto.boffi@uniroma1.it, miottomattia1@gmail.com, edoardo.milanetti@uniroma1.it, lorenzo.dirienzo@iit.it, martina.pitea@iit.it, giancarlo.ruocco@iit.it, paolopiazza@edifinstruments.com.
In Vitro studies are an important part of preclinical research, however results may be very different in vivo.