Vero E6, Caco-2, and THP-1
In Vitro
study showing lactoferrin inhibited SARS-CoV-2 spike pseudovirus. Nutraceutically available bovine lactoferrin was more effective than human lactoferrin.
5 In Vitro studies
support the efficacy of lactoferrin
[Cutone, Mirabelli, Ostrov, Piacentini, Salaris]
.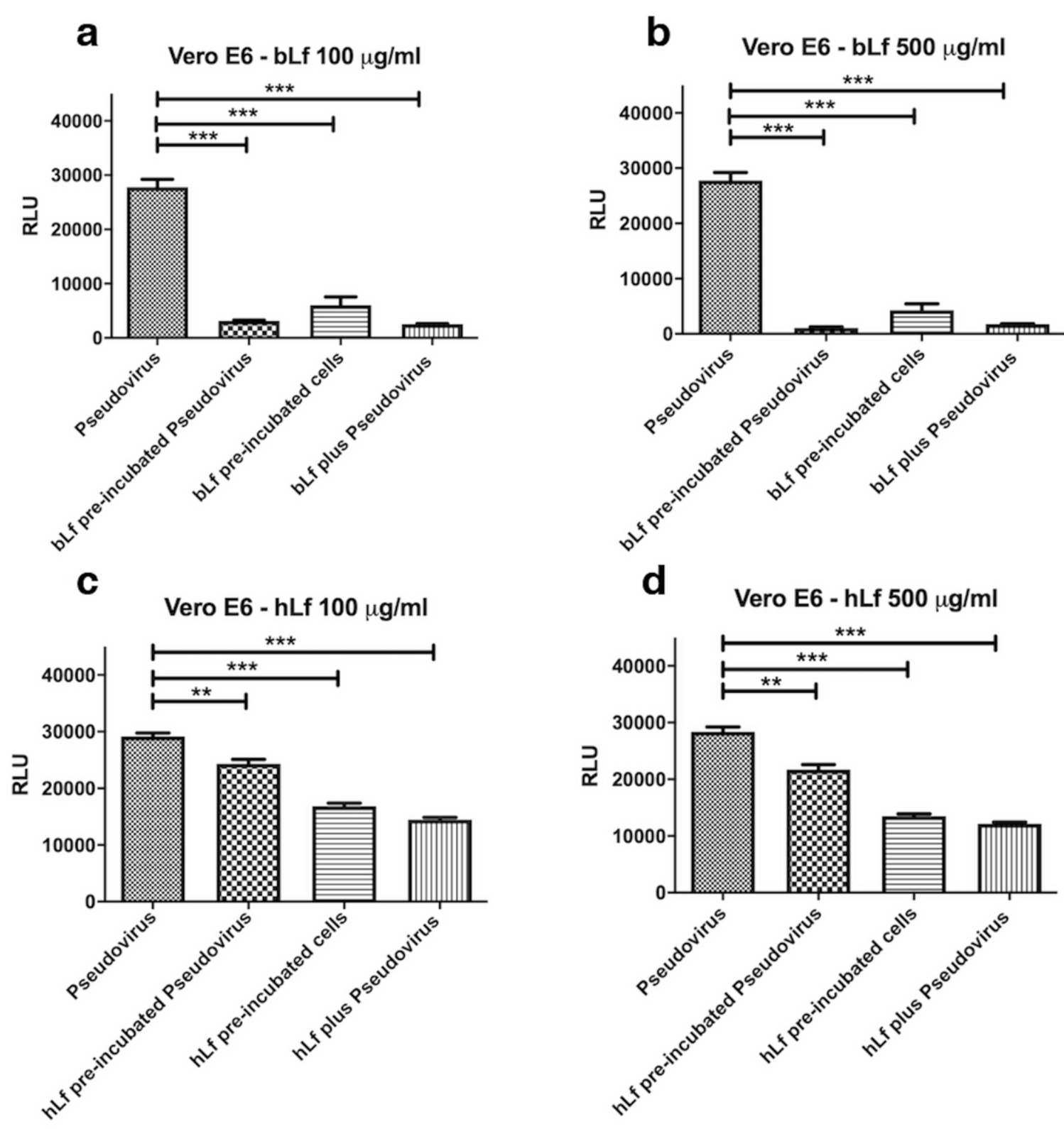 Cutone et al., 17 May 2022, Italy, preprint, 12 authors.
Contact: musci@unimol.it.
In Vitro studies are an important part of preclinical research, however results may be very different in vivo.