Ecological study in Spain, showing diets lower in vitamin D, A, B9, and zinc in regions with the highest COVID-19 incidence and mortality.Vitamin D intake was associated with lower prevalence, incidence, and a combined incidence+mortality index. Vitamin A intake was correlated with lower incidence, ∆incidence, and combined incidence+mortality, while not reaching statistical significance (p = 0.09, 0.07, 0.06). Vitamin B9, B12, and zinc were associated with lower ∆incidence.Authors analyze 10 vitamins and minerals endorsed by the European Food Safety Authority (EFSA) as having sufficient evidence for a causal relationship between intake and optimal immune system function: vitamins D, A, C, B6, B9, B12, zinc, copper, iron, and selenium.The intake of all 10 showed an inverse correlation with ∆incidence and combined incidence+mortality (statistically significant only as shown).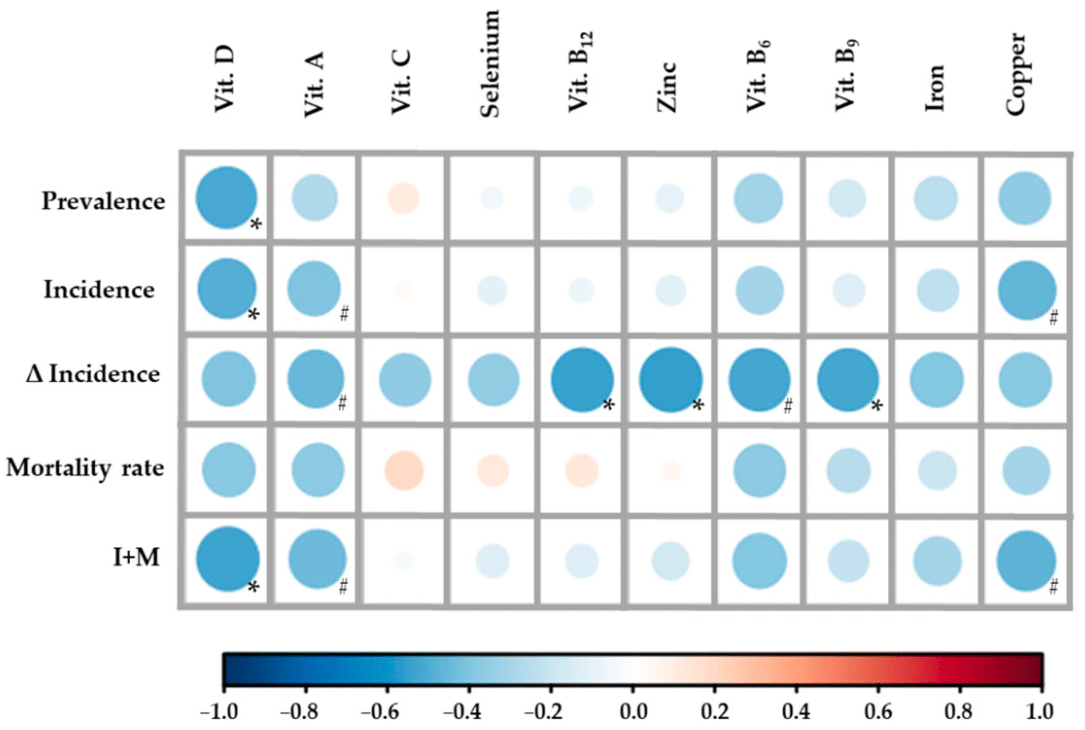 Galmés et al., 27 May 2022, Spain, peer-reviewed, 3 authors.
Contact: s.galmes@uib.cat.