In Silico analysis supporting the hypothesis that Zn would bind and regulate the enzymatic activities of 3CLpro and RdRp of SARS‑CoV-2 and therefore inhibit viral replication. Since Zn has established immune health benefits, is readily available, inexpensive and safe, the authors propose that Zn could help ameliorate COVID-19.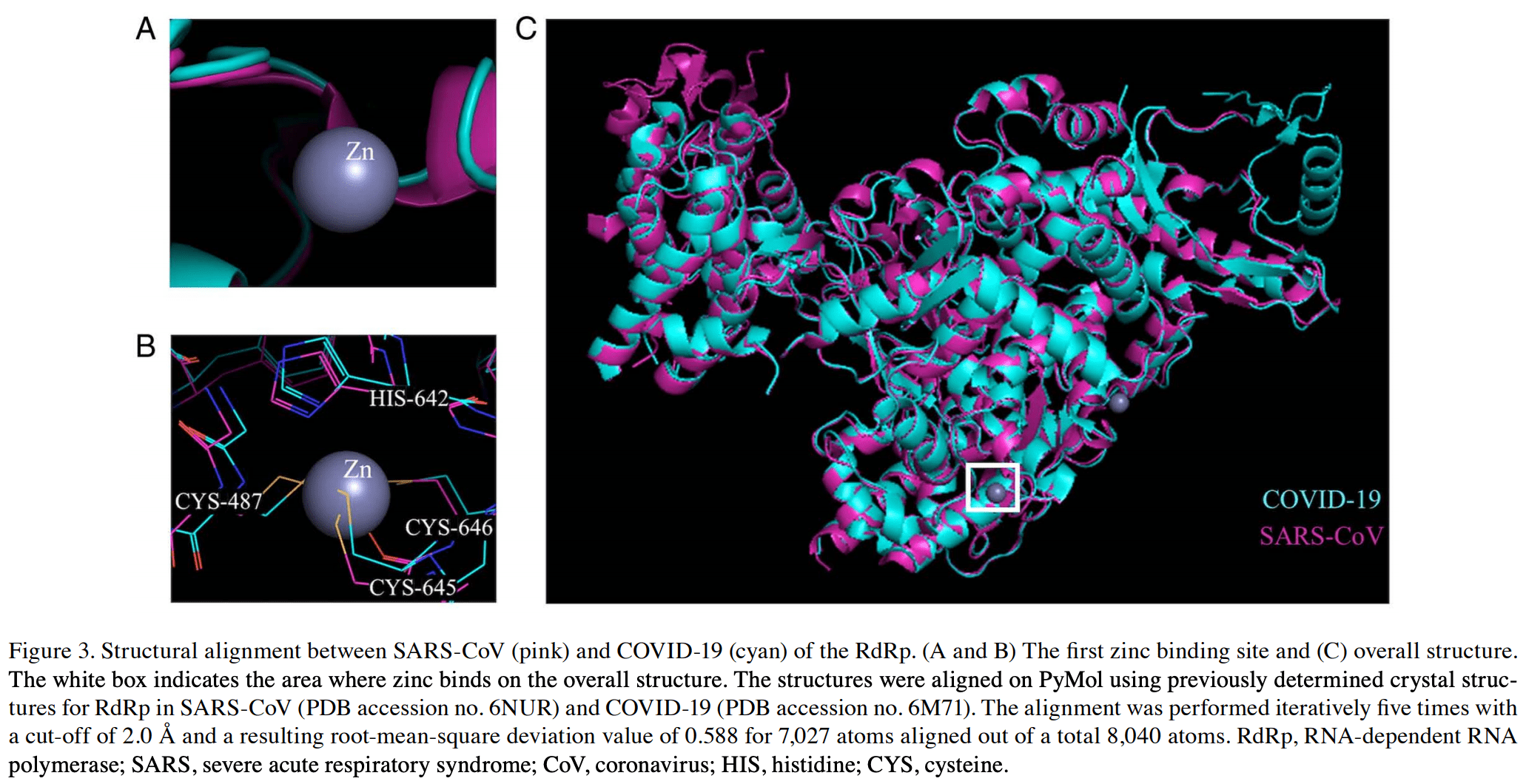 Pormohammad et al., 18 Nov 2020, peer-reviewed, 3 authors.
In Silico studies are an important part of preclinical research, however results may be very different in vivo.