In Silico
and
In Vitro
study showing that ionic zinc inhibits SARS-CoV-2 main protease (M
pro
) and inhibits viral replication.Zinc acetate inhibited viral replication in Vero E6 cells, while zinc glycinate and zinc gluconate did not at non-toxic concentrations. The combination of zinc acetate with zinc ionophore quercetin significantly improved inhibition at low concentrations.
2 In Vitro studies
support the efficacy of zinc
[Hajdrik, Panchariya]
.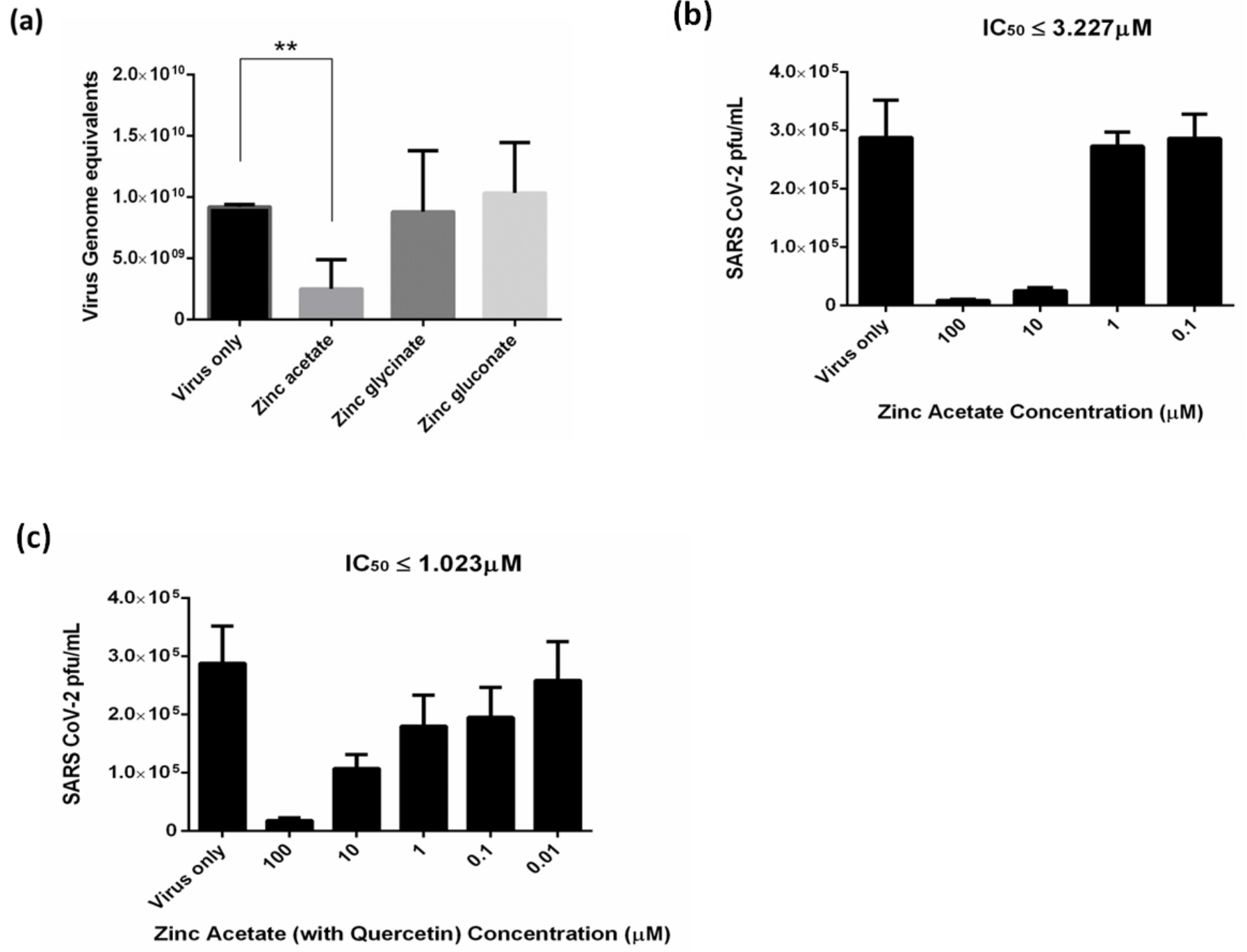 Panchariya et al., 15 Jun 2021, peer-reviewed, 18 authors.
In Vitro studies are an important part of preclinical research, however results may be very different in vivo.