Inhibitory effects of specific combination of natural compounds against SARS-CoV-2 and its Alpha, Beta, Gamma, Delta, Kappa, and Mu variants
et al., European Journal of Microbiology and Immunology,
In Vitro
study testing combinations of plant extracts and micronutrients with several variants of SARS-CoV-2. A combination of vitamin C, N-acetylcysteine, curcumin, quercetin, resveratrol, theaflavin, naringenin, baicalin, and broccoli extract showed the highest inhibition of RBD binding, and also decreased RdRp, furin, and cathepsin L activity.
2 In Vitro studies
support the efficacy of vitamin C
[Goc, Hajdrik]
.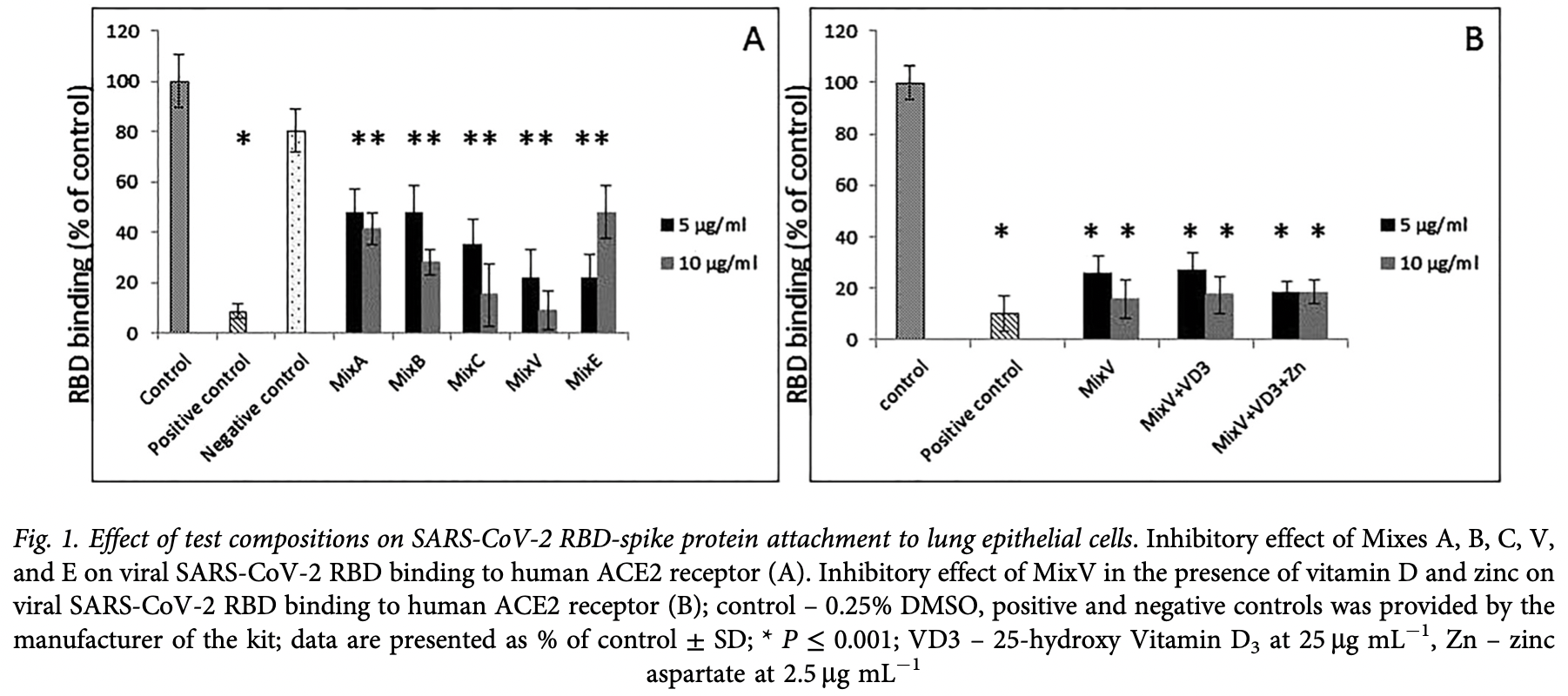 Goc et al., 21 Jan 2022, peer-reviewed, 5 authors.
In Vitro studies are an important part of preclinical research, however results may be very different in vivo.