The relationship between serum 25-hydroxyvitamin D levels and the severity of COVID-19 disease and its mortality
et al., Scientific Reports,
Retrospective 508 hospitalized COVID-19 patients in Iran showing lower mortality with vitamin D supplementation (not reaching statistical significance), and an association between lower vitamin D levels and disease severity, ICU admission, and increased mortality. Details of supplementation are not provided. The multivariate result for vitamin D deficiency is in the preprint, the journal version only contains the multivariate result for serum level.
risk of death,

30.4% lower

, RR 0.70, p = 0.45
, treatment 7 of 88 (8.0%), control 48 of 420 (11.4%), NNT 29, vitamin D supplementation.
risk of ICU admission,

63.8% lower

, RR 0.36, p = 0.009
, treatment 13 of 185 (7.0%), control 53 of 323 (16.4%), NNT 11, adjusted per study, inverted to make RR<1 favor treatment, vitamin D levels >30ng/mL.
Effect extraction follows pre-specified rules prioritizing more serious outcomes. Submit updates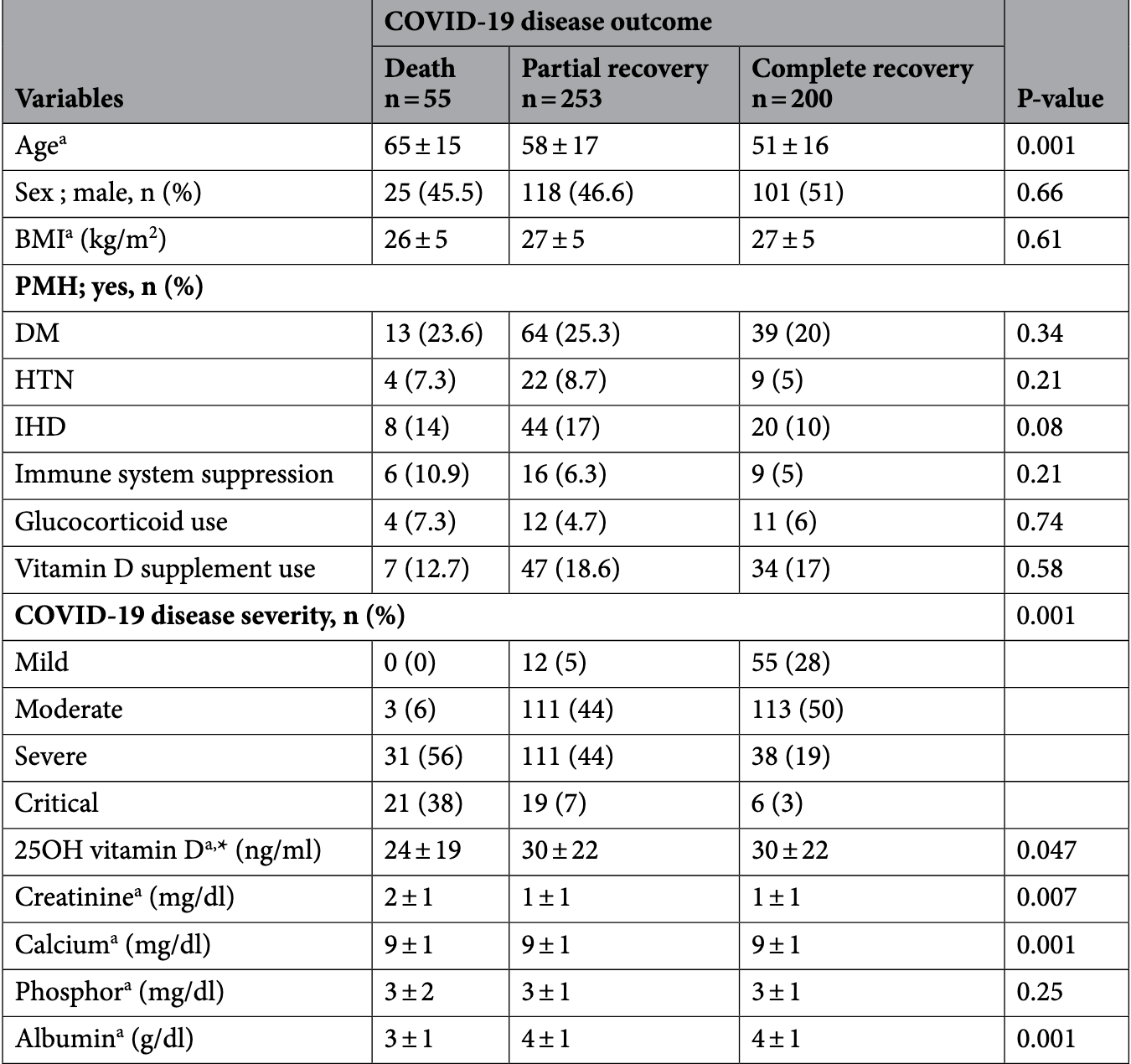 Vasheghani et al., 18 Jan 2021, retrospective, Iran, preprint, 6 authors, dosage not specified.