In Silico study of TMPRSS2 inhibition by camostat, nafamostat, and bromhexine, suggesting allosteric binding for bromhexine, compared to camostat and nafamostat which bind to the active site of TMPRSS2 forming covalent adducts.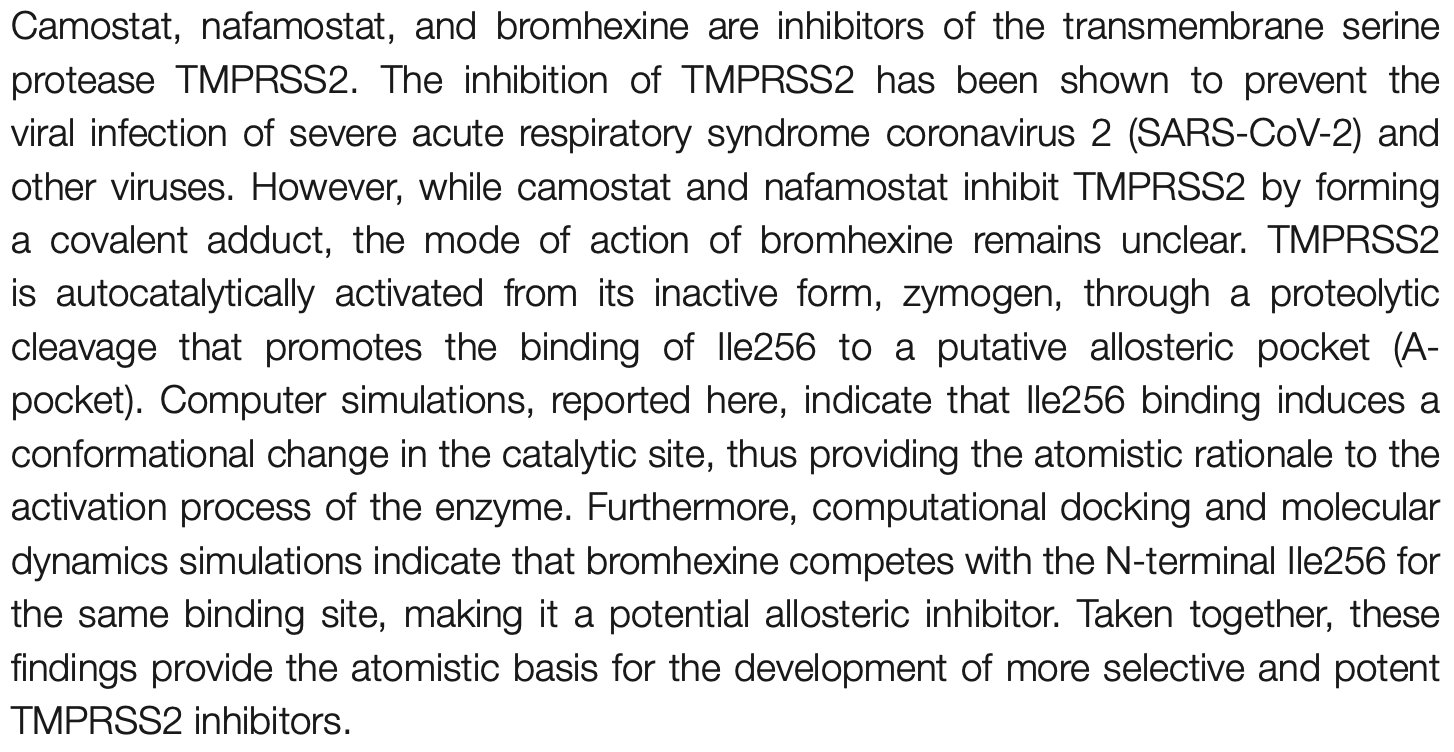 Sgrignani et al., 30 Apr 2021, peer-reviewed, 2 authors.
In Silico studies are an important part of preclinical research, however results may be very different in vivo.