PSM retrospective 3,712 hospitalized patients in Spain, showing lower mortality with existing use of azithromycin, bemiparine, budesonide-formoterol fumarate, cefuroxime, colchicine, enoxaparin, ipratropium bromide, loratadine, mepyramine theophylline acetate, oral rehydration salts, and salbutamol sulphate, and higher mortality with acetylsalicylic acid, digoxin, folic acid, mirtazapine, linagliptin, enalapril, atorvastatin, and allopurinol.
risk of death,

49.0% lower

, OR 0.51, p = 0.01
, RR approximated with OR.
Effect extraction follows pre-specified rules prioritizing more serious outcomes. Submit updates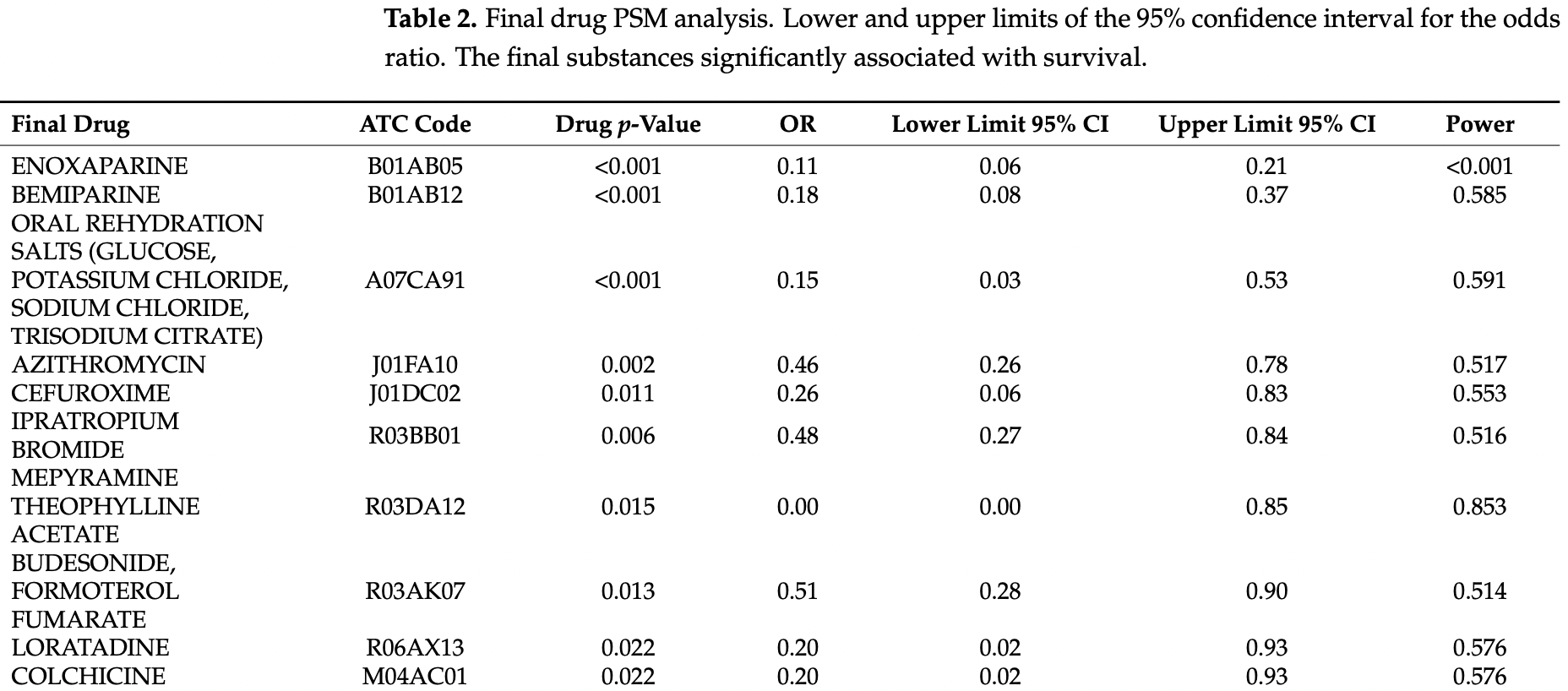 Monserrat Villatoro et al., 8 Jan 2022, retrospective, propensity score matching, Spain, peer-reviewed, 18 authors.