Favipiravir Observational Study Interim Report 3
, Fujita Health University (Preprint)
Favipiravir Observational Study Interim Report 3
,
, Fujita Health University (Preprint)
,
Retrospective analysis of favipiravir use in 10,986 hospitalized patients, including analysis of changes in clinical status and side effects. Common adverse events were uric acid level increase and liver function enzyme increase. Authors note that early embryonic lethality and teratogenicity due to favipiravir have been observed in animal models, that pregnant women must be excluded, and that all patients and partners should practice effective contraception.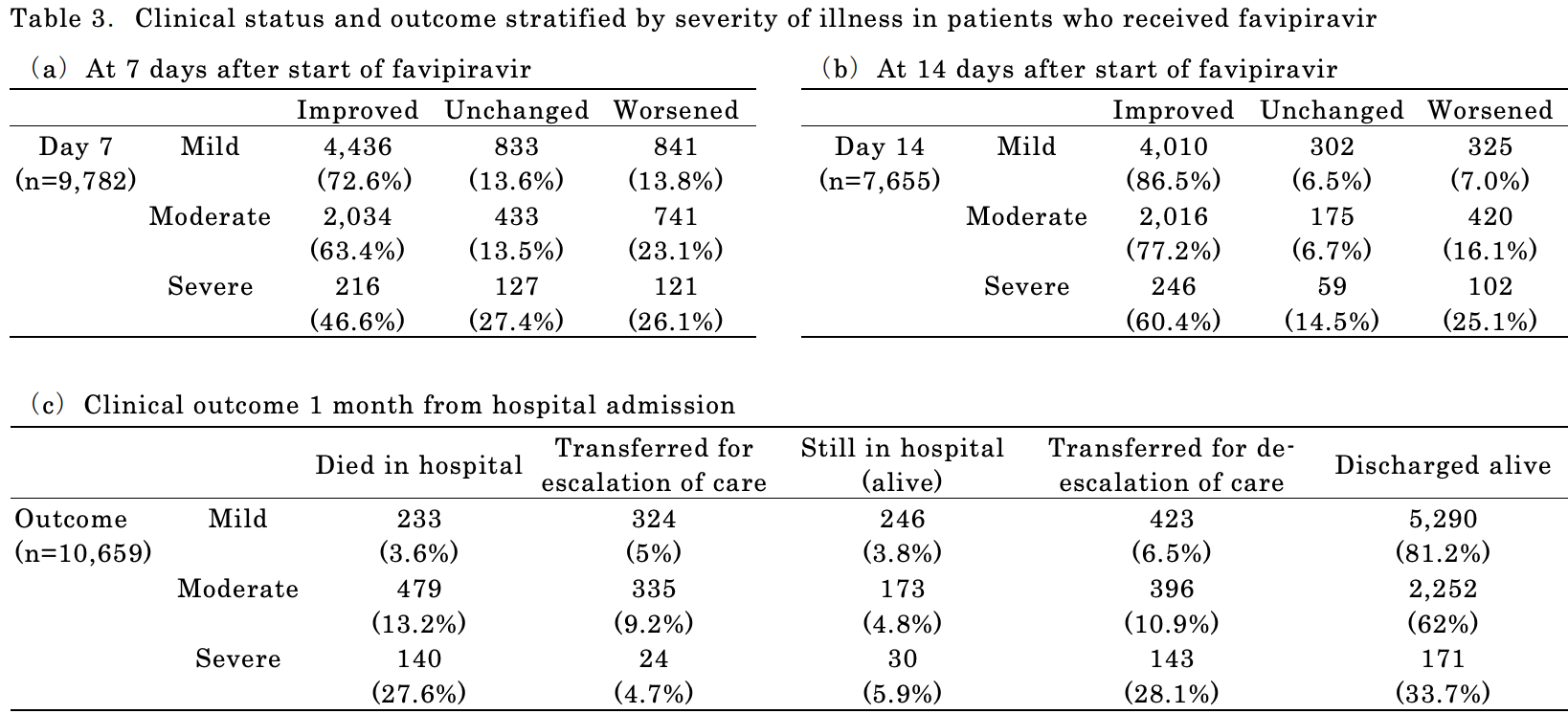 Favipiravir Observational Study Group et al., 19 Apr 2021, preprint, 1 author.
Abstract: Favipiravir Observational Study Interim Report 3 (as of February 28, 2021) Favipiravir Observational Study Group, Fujita Health University
Please send us corrections, updates, or comments. Vaccines and treatments are complementary. All practical, effective, and safe means should be used based on risk/benefit analysis. No treatment, vaccine, or intervention is 100% available and effective for all current and future variants. We do not provide medical advice. Before taking any medication, consult a qualified physician who can provide personalized advice and details of risks and benefits based on your medical history and situation.
FLCCC
and
WCH
provide treatment protocols.
Submit