Retrospective 113,075 people in Israel, showing lower risk of COVID-19 cases with higher vitamin D levels.
risk of case,

18.7% lower

, OR 0.81, p < 0.001
, cutoff 30ng/mL, adjusted per study, inverted to make OR<1 favor high D levels (≥30ng/mL), multivariable, RR approximated with OR.
Effect extraction follows pre-specified rules prioritizing more serious outcomes. Submit updates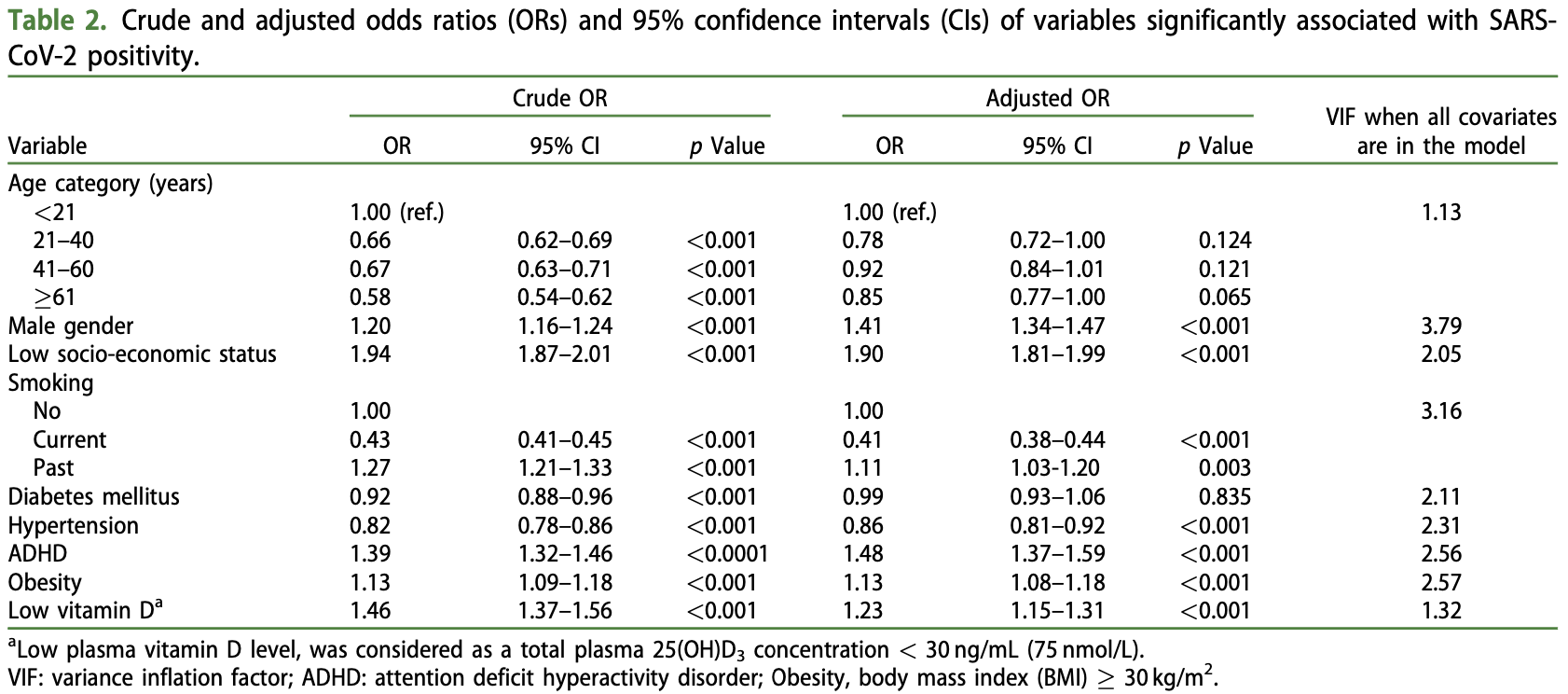 Green et al., 7 Nov 2022, retrospective, Israel, peer-reviewed, 9 authors, study period 1 February, 2020 - 31 December, 2020.