In Vitro study showing all-trans retinoic acid, a vitamin A derivative, has potent antiviral activity against SARS-CoV-2 in both human cell lines and human organoids of the lower respiratory tract.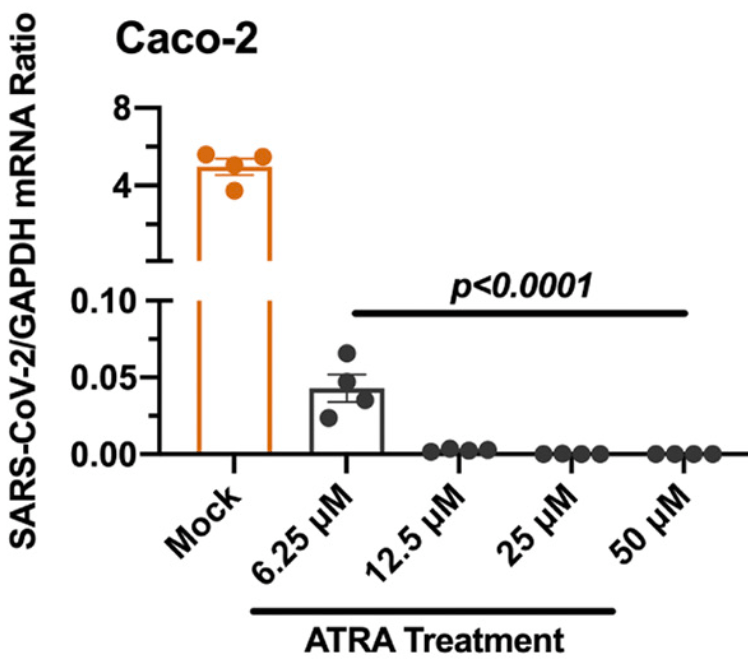 Tong et al., 13 Jul 2022, China, peer-reviewed, 14 authors.
Contact: gongcheng@mail.tsinghua.edu.cn, yxiang@mail.tsinghua.edu.cn, renlizhangszcdc@aliyun.com, lil@sustech.edu.cn.
In Vitro studies are an important part of preclinical research, however results may be very different in vivo.