In Silico study predicting indomethacin and vitamin A can bind critical host and viral proteins for SARS-CoV-2 interaction, and may be able to compensate for gene expressions changes related to SARS-CoV-2.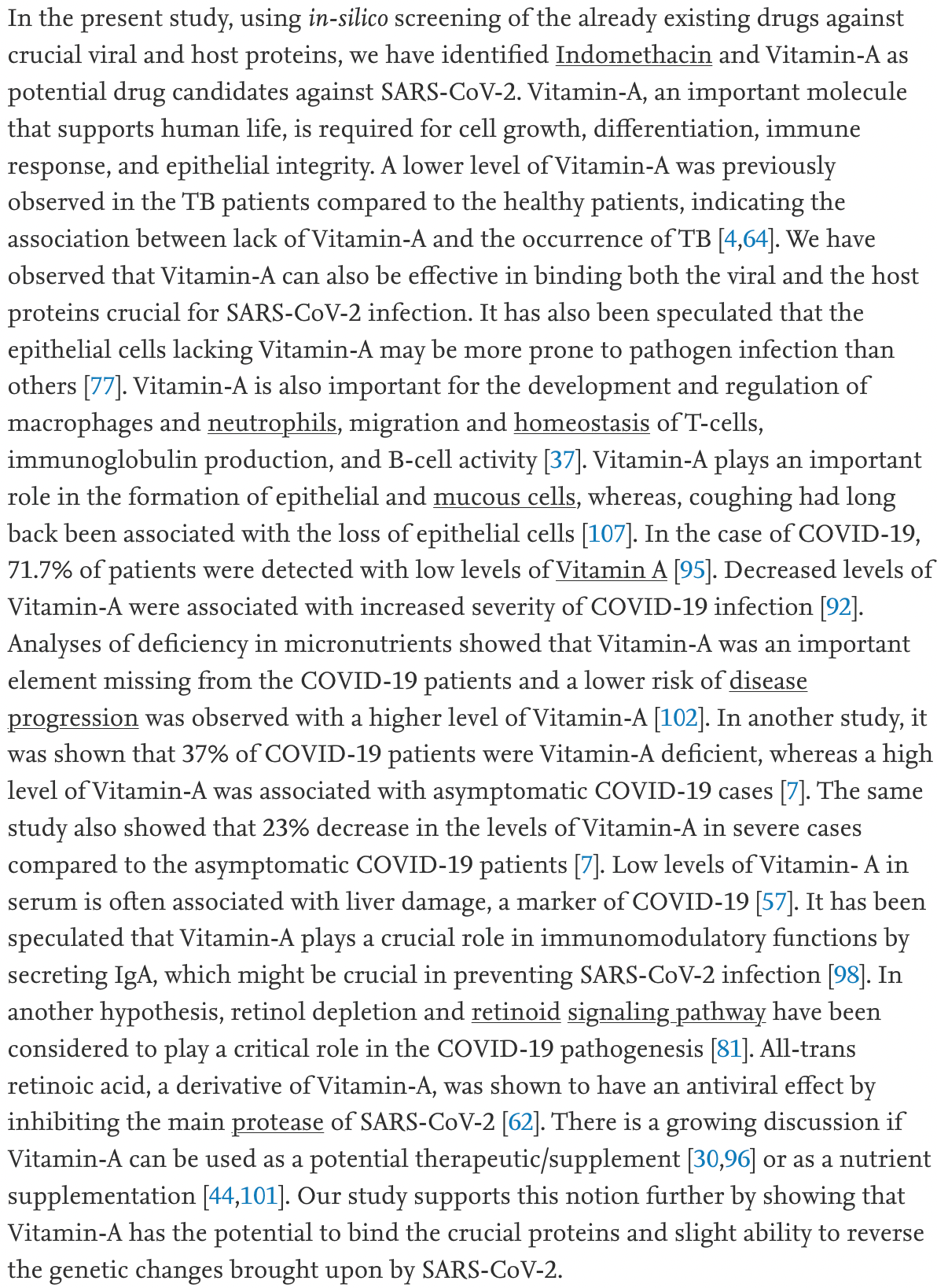 Chakraborty et al., 30 Jun 2022, peer-reviewed, 11 authors.
Contact: yashahasija@dtu.ac.in, amitghosh@iitkgp.ac.in, amitk@bt.iitkgp.ac.in.
In Silico studies are an important part of preclinical research, however results may be very different in vivo.