Clinical Progression and Outcome of Hospitalized Patients Infected with SARS-CoV-2 Omicron Variant in Shanghai, China
Retrospective 226 patients in China, showing faster viral clearance with paxlovid. Age range and severity differed between groups.
time to viral-,

20.0% lower

, relative time 0.80, p < 0.001
, treatment 17, control 114.
Effect extraction follows pre-specified rules prioritizing more serious outcomes. Submit updates
This study is excluded in the after exclusion results of meta analysis: significant unadjusted differences between groups.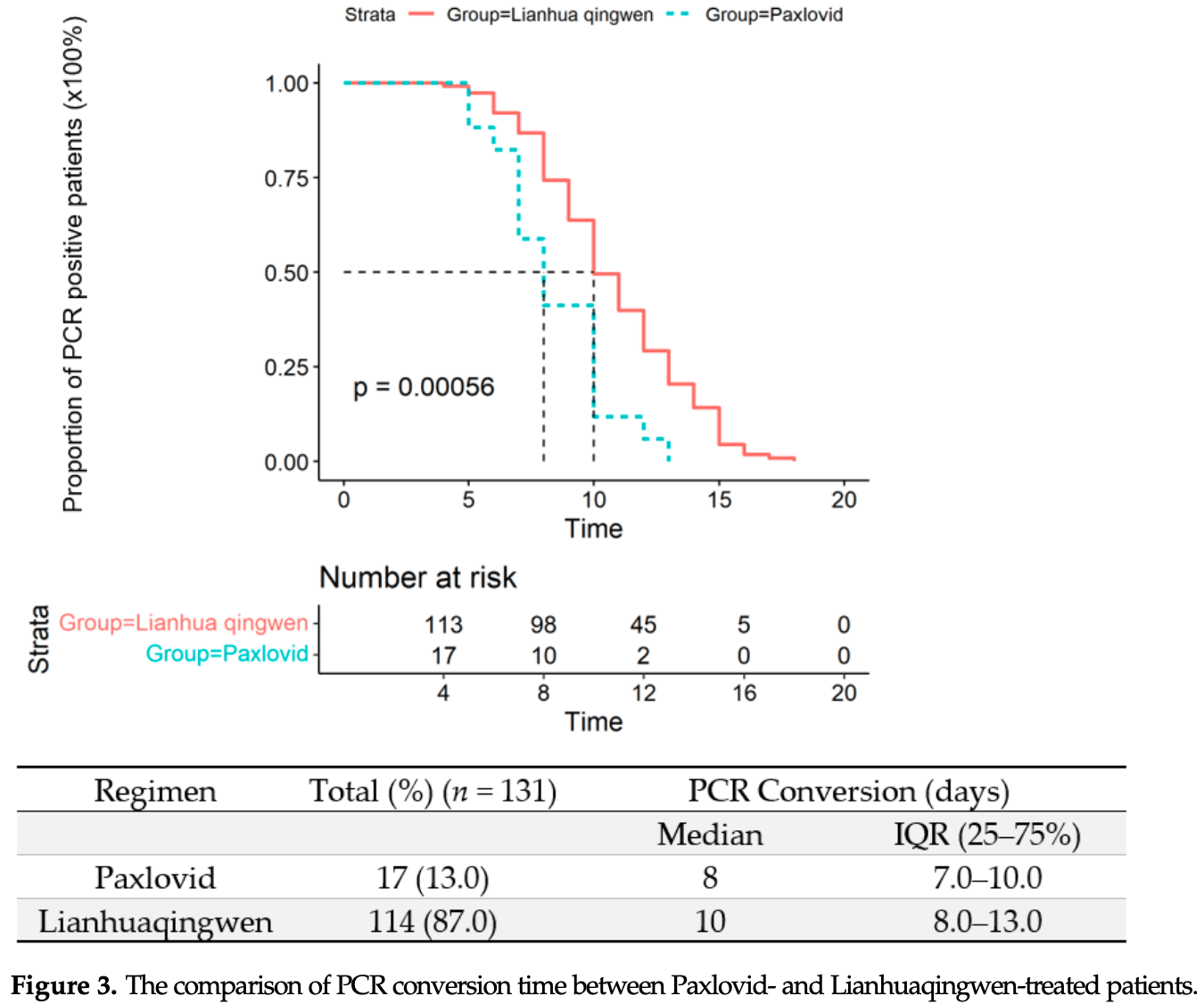 Shao et al., 28 Aug 2022, retrospective, China, peer-reviewed, median age 52.0, 12 authors, study period 6 April, 2022 - 11 May, 2022, this trial compares with another treatment - results may be better when compared to placebo.
Contact: huanggang@sumhs.edu.cn (corresponding author).