RCT with 21 PVP-I and 20 saline patients gargling for 30 seconds and testing PCR Ct after 30 minutes, showing greater improvement with PVP-I, without statistical significance.Ct values differ across testing platforms, however the reported Ct value difference can represent a large difference in viral load. For example, using the calibration included with the ct2vl converter, the reported difference in mean Ct values corresponds to a reduction in viral load of over 3x for PVP-I.
risk of viral load,

99.5% lower

, RR 0.005, p = 0.37
, treatment mean 1.85 (±7.06) n=21, control mean 0.01 (±5.89) n=20, relative improvement in Ct value.
Effect extraction follows pre-specified rules prioritizing more serious outcomes. Submit updates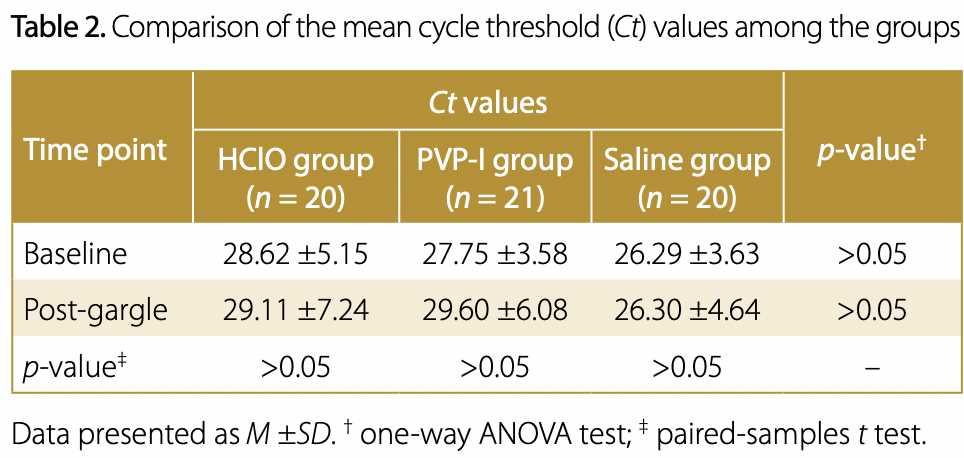 Sevinç Gül et al., 29 Jul 2022, Randomized Controlled Trial, Turkey, peer-reviewed, 4 authors, this trial compares with another treatment - results may be better when compared to placebo.
Contact: semanursevinc@gmail.com.