Retrospective 50 COVID-19 hospitalized patients in Italy with vitamin D levels measured on admission, and 100 matched control patients, showing significantly lower vitamin D levels in COVID-19 patients. Vitamin D levels were also lower in COVID-19 patients with severe cases, without reaching statistical significance (p = 0.08, details not provided).
risk of case,

79.3% lower

, OR 0.21, p < 0.001
, high D levels 27 of 50 (54.0%) cases, 85 of 100 (85.0%) controls, NNT 2.7, case control OR.
Effect extraction follows pre-specified rules prioritizing more serious outcomes. Submit updates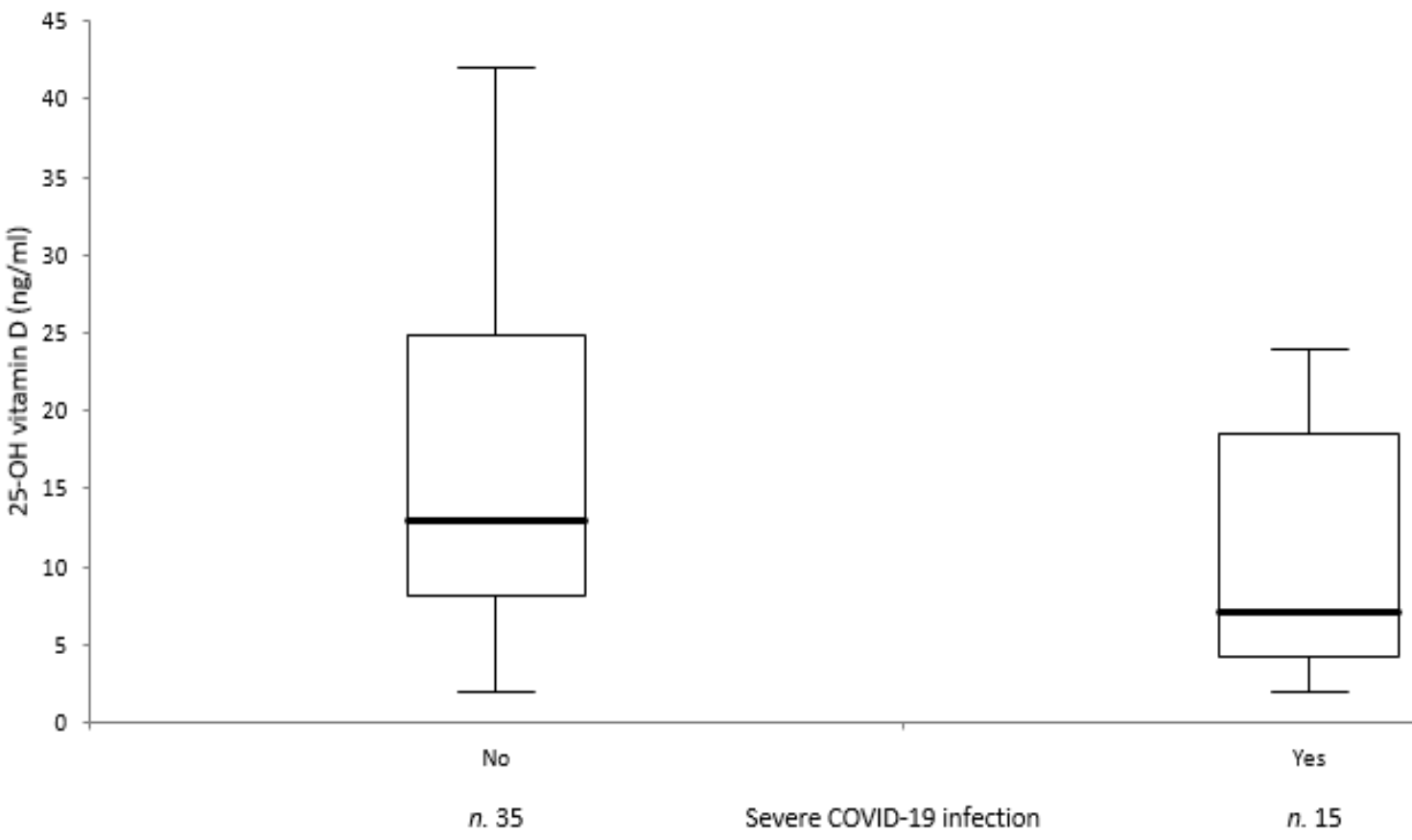 Gaudio et al., 27 Mar 2021, retrospective, Italy, peer-reviewed, 6 authors.