Retrospective 218 COVID+ lung transplant patients in Germany, showing no significant difference in severe cases with early sotrovimab use.
Efficacy is variant dependent. In Vitro studies predict lower efficacy for BA.1 [Liu, Sheward, VanBlargan] and a lack of efficacy for BA.2 [Zhou]. US EUA has been revoked.
risk of severe case,

20.2% higher

, RR 1.20, p = 0.79
, treatment 21 of 125 (16.8%), control 13 of 93 (14.0%).
Effect extraction follows pre-specified rules prioritizing more serious outcomes. Submit updates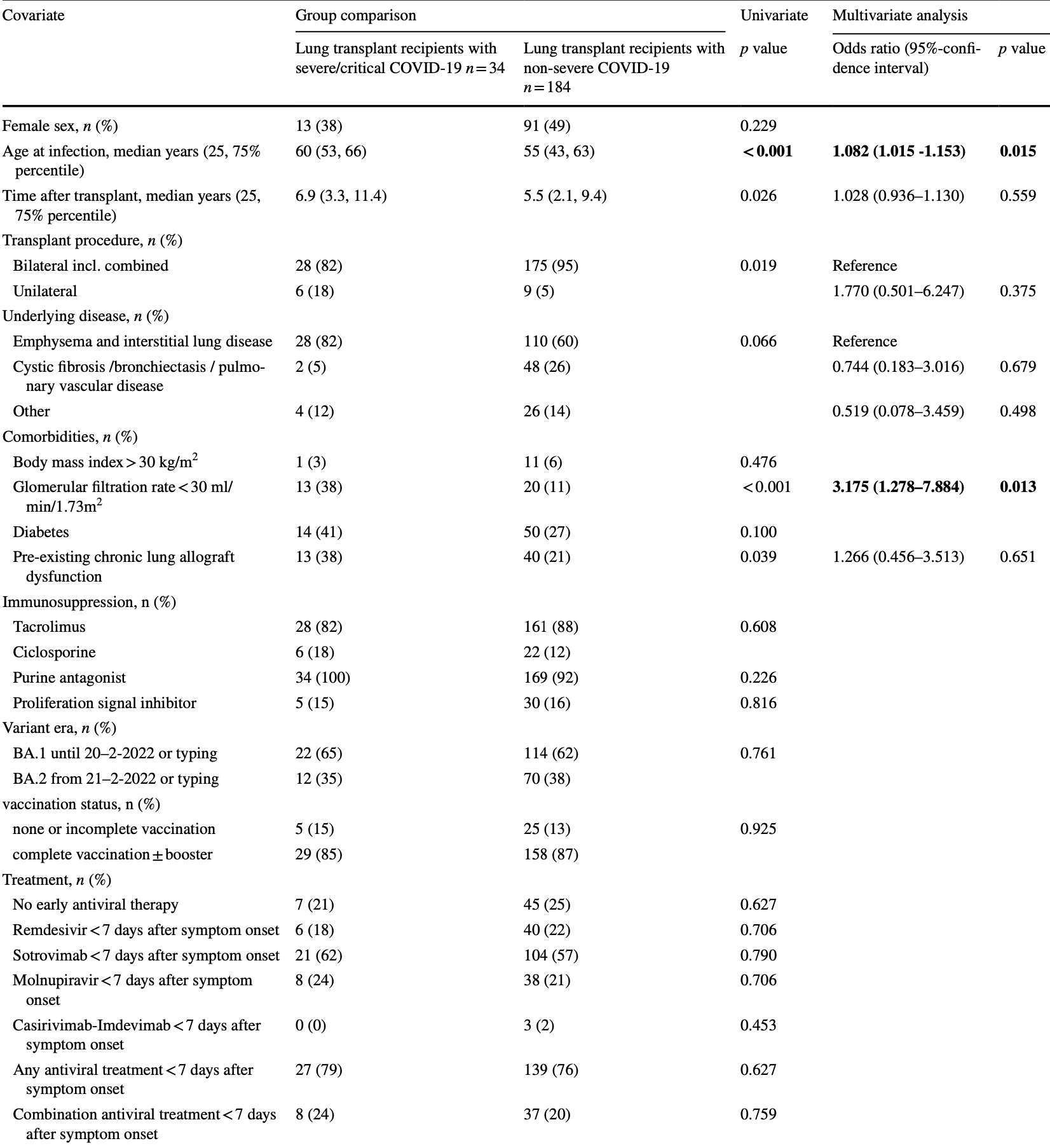 Kneidinger et al., 9 Sep 2022, retrospective, Germany, peer-reviewed, 11 authors, study period 1 January, 2022 - 20 March, 2022, lung transplant patients.
Contact: nikolaus.kneidinger@med.uni-muenchen.de.