In vitro
study (Vero-TMPRSS2 and Vero-hACE2-TMPRSS2) showing complete loss of inhibitory activity for B.1.1.529 omicron with LY-CoV555, LY-CoV016, REGN10933, REGN10987, and CT-P59, ~12-fold decrease for COV2-2196/COV2-2130, and minimal change for S309.
Efficacy is variant dependent. In Vitro research suggests a lack of efficacy for omicron [Liu, Sheward, Tatham, VanBlargan].
6 In Vitro studies
support the efficacy of casirivimab/imdevimab
[Baum, Kaleta, Liu, Planas, VanBlargan, Zhou]
.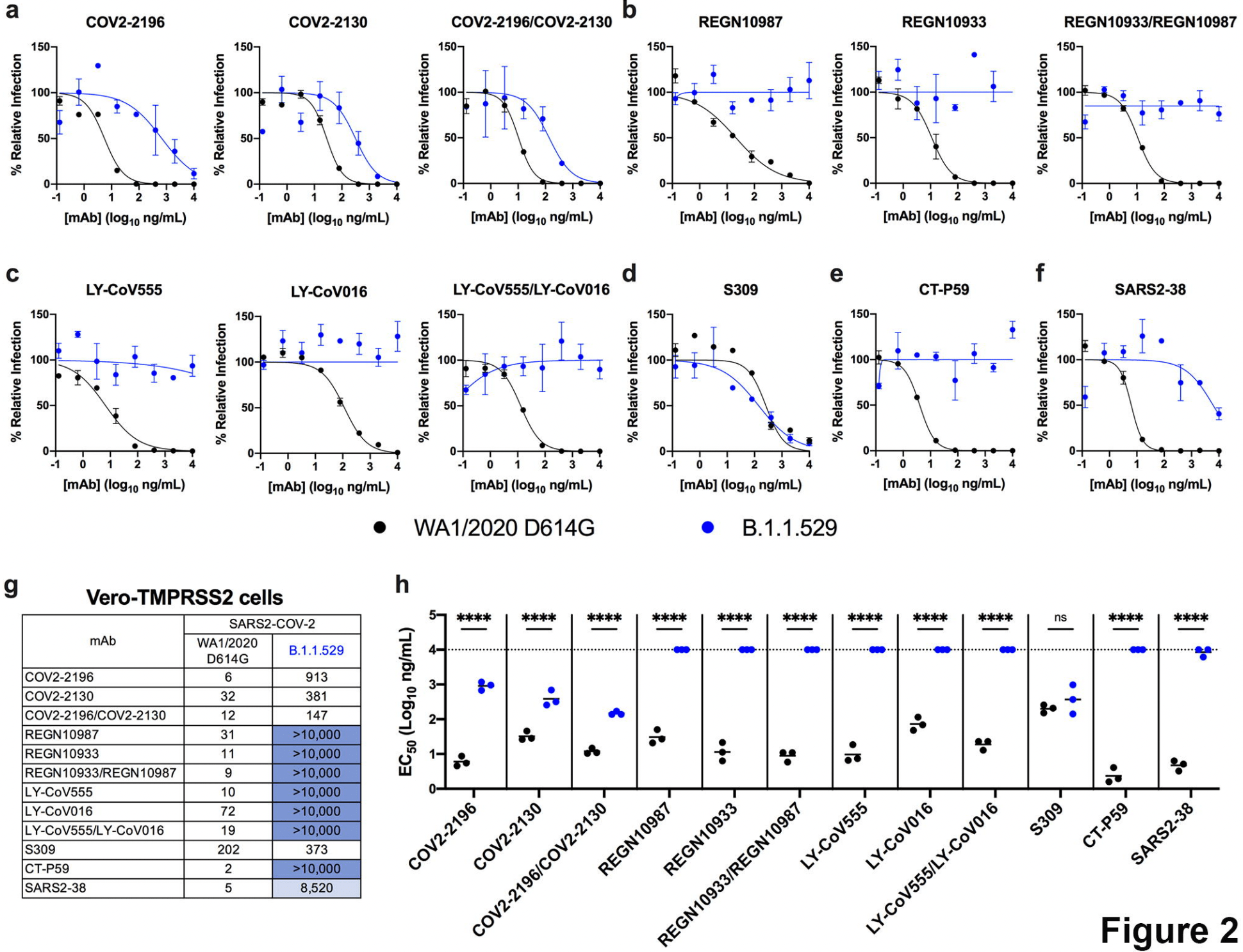 VanBlargan et al., 17 Dec 2021, preprint, 10 authors.
In Vitro studies are an important part of preclinical research, however results may be very different in vivo.