Retrospective 173 patients in Italy showing significantly lower glutathione levels and high prevalence of vitamin D deficiency in COVID-19 patients, and lower levels of glutathione and vitamin D associated with mortality.Acetaminophen (paracetamol) has been shown to lower glutathione levels
[Burgunder]
, and authors note that the widespread use of acetaminophen for COVID-19 may be detrimental:
"It has been recently shown that paracetamol (PAC), extensively adopted in the therapy of COVID-19 disease, could be a link between GSH consumption and the severe COVID-19 illness. In fact, as discussed above, therapeutic doses of PAC can lower GSH levels, thus impairing the endogenous antioxidant defenses. Furthermore, an illuminating commentary suggests that is important than prescription of PAC should be endorsed with caution in sensitive populations with scarce GSH levels, such as the elderly. It was recently demonstrated that a parallel intake of N-acetyl-cysteine (NAC) could be useful in order to correct the GSH deficiency in this population. In addition, it has clearly evidenced that GSH levels directly influence VD status. Moreover, before the COVID-19 outbreak, a serious VD deficiency in the general population was reported. We could therefore speculate that the current situation resembles a pandemic in the pandemic and that the generous use of paracetamol could exacerbate this scenario leading to a pandemic GSH deficiency."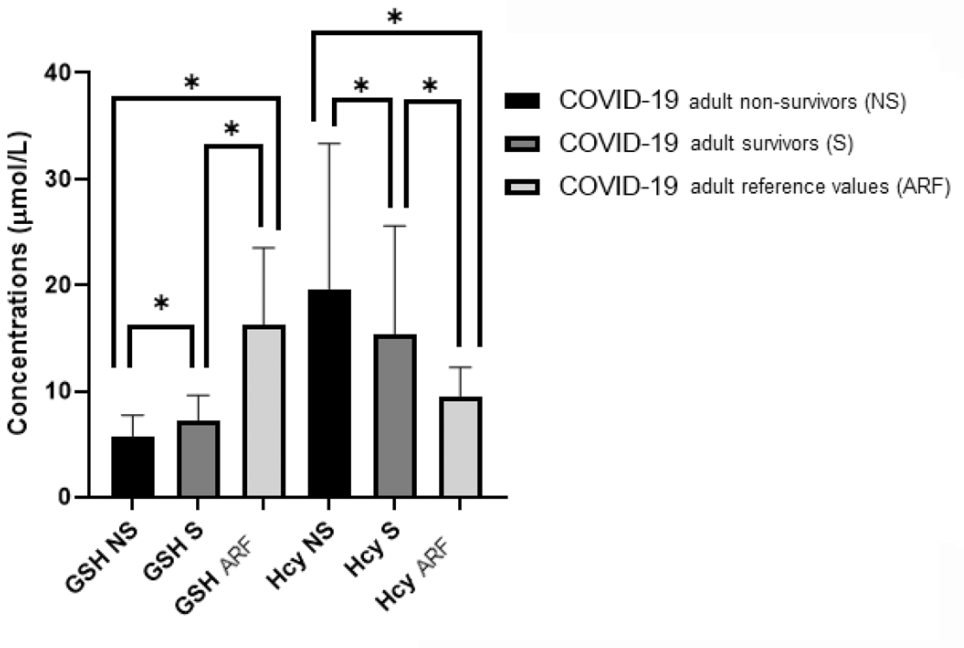 D'Alessandro et al., 13 Feb 2023, retrospective, Italy, peer-reviewed, 12 authors, study period March 2020 - May 2020.
Contact: anna.pastore@opbg.net.