Ecological study of European countries analyzing 10 vitamins and minerals endorsed by the European Food Safety Authority as having sufficient evidence for a causal relationship between intake and optimal immune system function: vitamins D, A, C, B6, B9, B12, zinc, copper, iron, and selenium.Intake levels of all 10 showed an inverse correlation with the relative mortality rate, while all except vitamin B6 and selenium showed an inverse correlation with incidence and mortality. Most individual correlations did not reach statistical significance. Authors note greater association in populations genetically predisposed towards lower micronutrient status.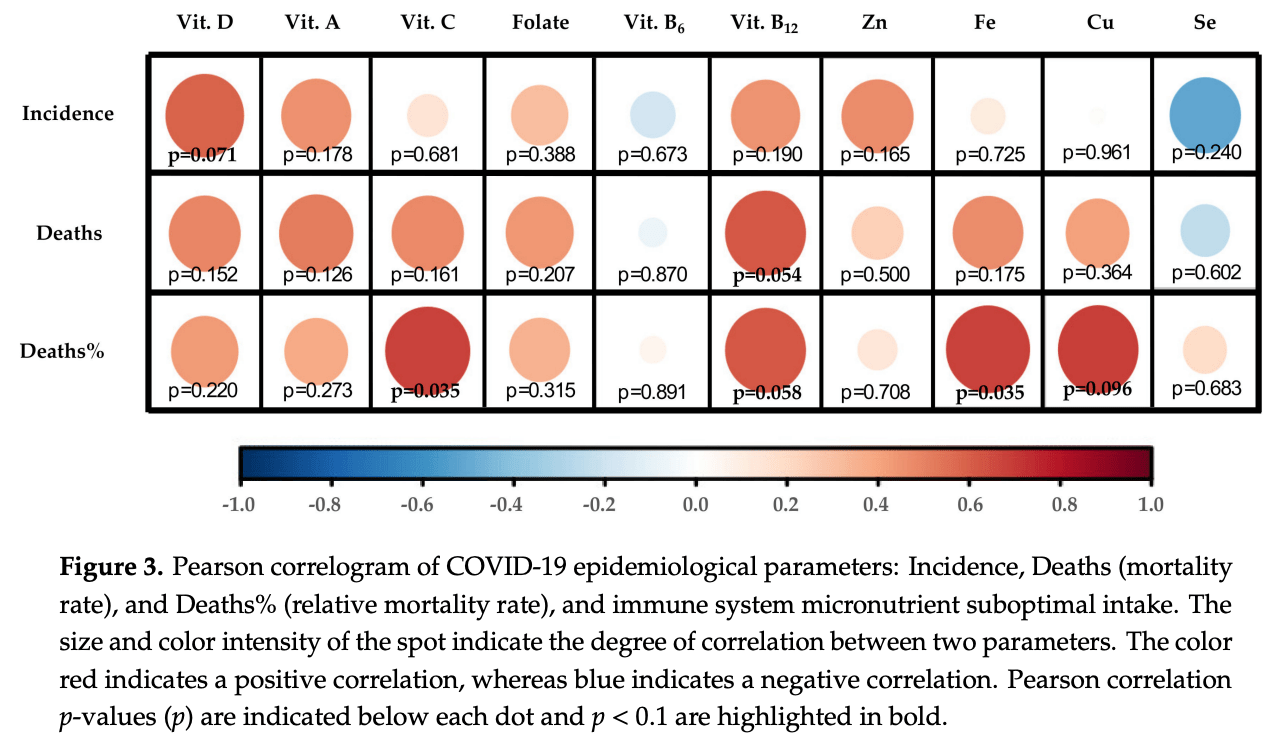 Galmés et al., 8 Sep 2020, retrospective, peer-reviewed, 3 authors.
Contact: francisca.serra@uib.es (corresponding author), s.galmes@uib.cat, andreu.palou@uib.es.