Analysis of 681 COVID-19 survivors in Italy, showing a high prevalence of vitamin D deficiency. Low vitamin D levels were associated with poor physical performance, and were more common in patients that had been hospitalized.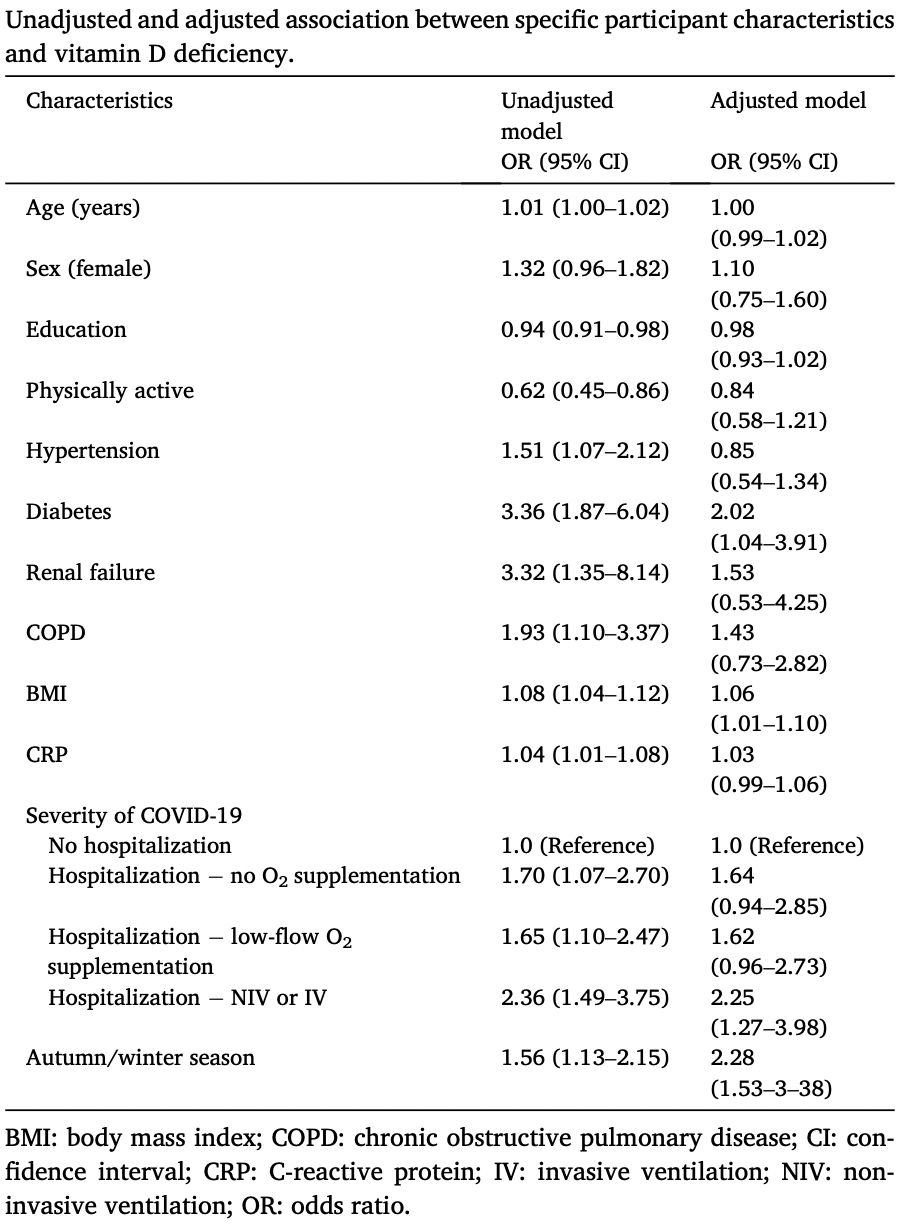 Galluzzo et al., 13 May 2022, Italy, peer-reviewed, mean age 53.4, 10 authors, study period April 2020 - March 2021.
Contact: riccardo.calvani@policlinicogemelli.it.