Retrospective 65 elderly COVID-19 patients and 65 matched controls, showing lower vitamin D levels associated with more severe lung involvement, longer disease duration, and higher mortality. Vitamin D supplementation was less common in the COVID-19 group compared to the control group.
risk of case,

75.6% lower

, OR 0.24, p < 0.001
, treatment 22 of 65 (33.8%) cases, 44 of 65 (67.7%) controls, NNT 3.0, case control OR, vitamin D supplementation.
Effect extraction follows pre-specified rules prioritizing more serious outcomes. Submit updates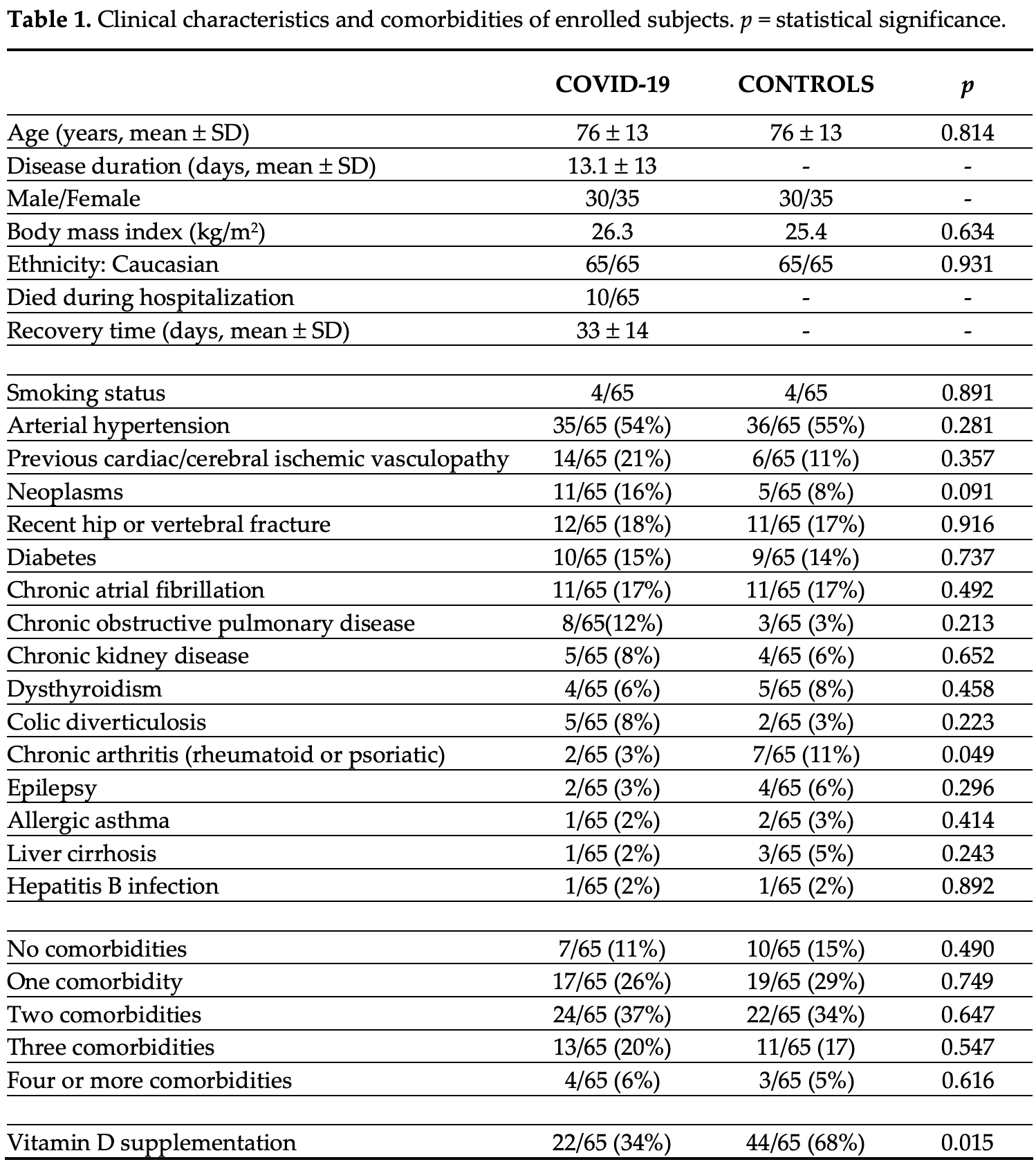 Sulli et al., 24 Feb 2021, retrospective, Italy, peer-reviewed, 10 authors, dosage not specified.