Retrospective 250 COVID-19 patients in Iran, showing lower risk of severe disease with greater adherence to a Mediterranean diet.
risk of severe case,

77.0% lower

, OR 0.23, p < 0.001
, higher quality diet 89, lower quality diet 80, adjusted per study, top tertile vs. lowest tertile, MD score, model 3, multivariable, RR approximated with OR.
Effect extraction follows pre-specified rules prioritizing more serious outcomes. Submit updates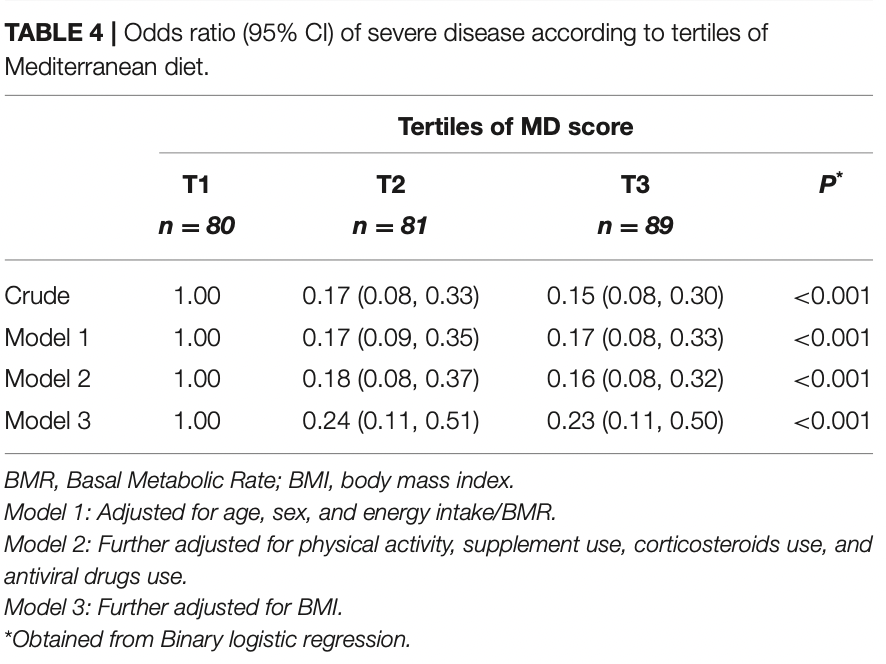 Zargarzadeh et al., 19 Jul 2022, retrospective, Iran, peer-reviewed, mean age 44.1, 11 authors, study period June 2021 - September 2021.
Contact: amkhv@yahoo.com.