In Vitro study showing that aspirin and metabolite salicylic acid inhibit SARS-CoV-2 viral replication in Vero, A549-ACE2, and Huh-7 cells, and in human precision-cut lung slices. Results indicate inhibition of post-entry pathways.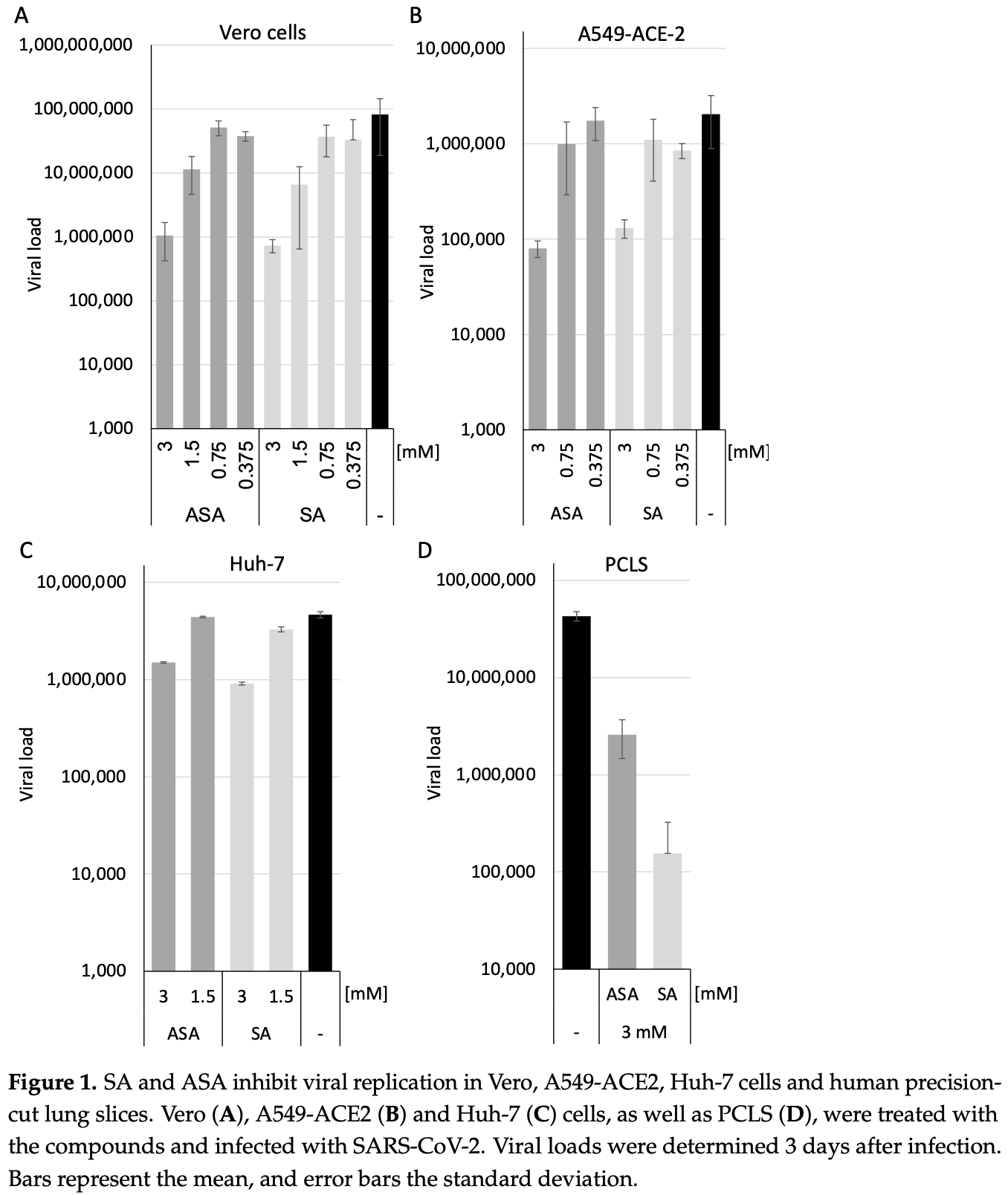 Geiger et al., 27 Sep 2022, peer-reviewed, 11 authors.
Contact: jochen.bodem@uni-wuerzburg.de (corresponding author).
In Vitro studies are an important part of preclinical research, however results may be very different in vivo.