Epidemiology, outcomes, and utilization of intensive care unit resources for critically ill COVID-19 patients in Libya: A prospective multi-center cohort study
Prospective study of 465 COVID-19 ICU patients in Libya showing no significant differences with treatment.
risk of death,

12.0% higher

, RR 1.12, p = 0.15
, treatment 175 of 277 (63.2%), control 106 of 188 (56.4%).
Effect extraction follows pre-specified rules prioritizing more serious outcomes. Submit updates
This study is excluded in the after exclusion results of meta analysis: unadjusted results with no group details.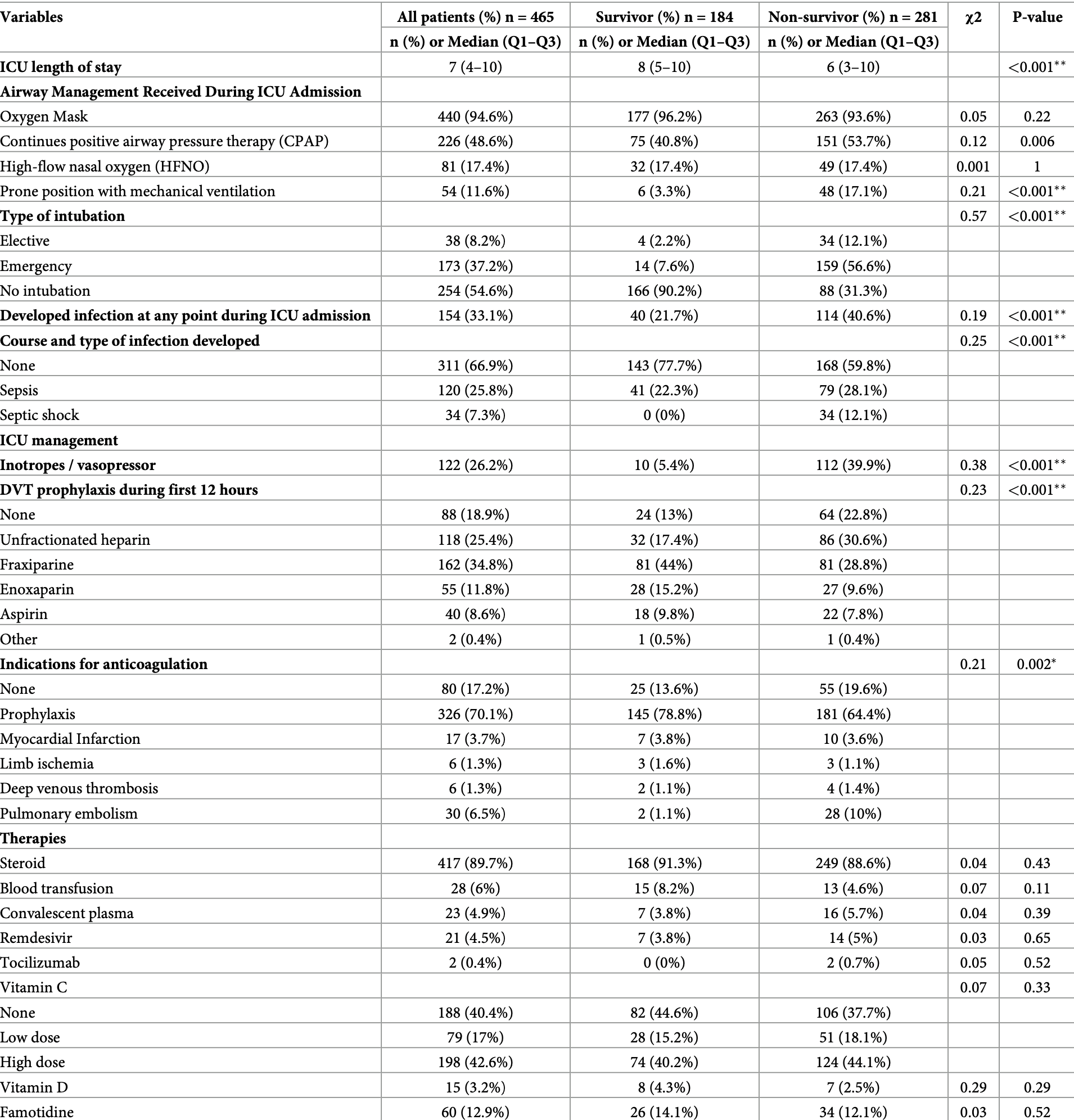 Elhadi et al., 30 Apr 2021, prospective, Libya, peer-reviewed, 21 authors, study period 29 May, 2020 - 30 December, 2020.