High dose vitamin D improves total serum antioxidant capacity and ICU outcome in critically ill patients - a randomized, double-blind clinical trial
RCT of 30 ventilated ICU patients showing lower mortality with vitamin D treatment, RR 0.36, p = 0.004. Authors do not indicate why the patients were hospitalized or if any of the patients were COVID-19 patients. 300,000 IU intramuscular vitamin D was used.
risk of death,

63.5% lower

, RR 0.36, p = 0.004
, treatment 5 of 16 (31.2%), control 12 of 14 (85.7%), NNT 1.8.
Effect extraction follows pre-specified rules prioritizing more serious outcomes. Submit updates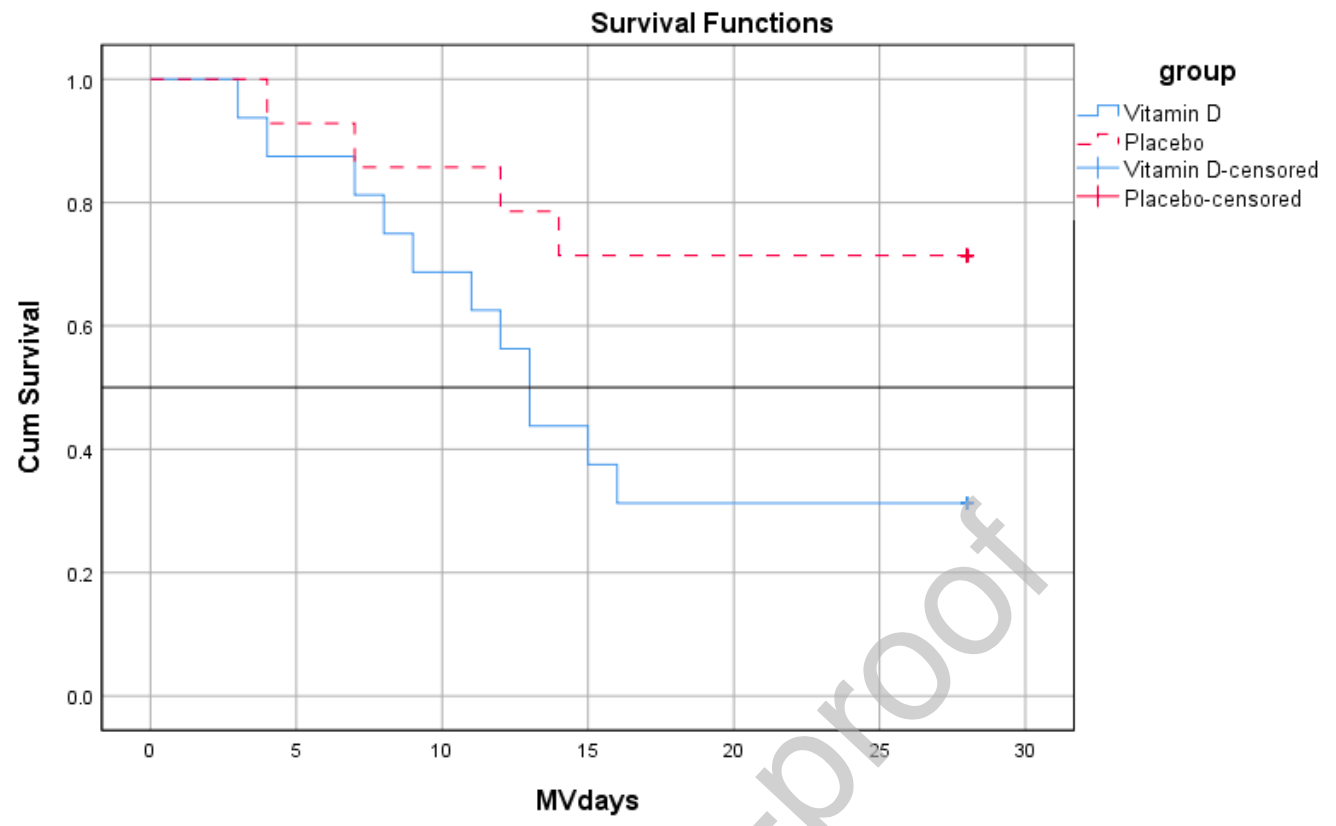 Sistanizad et al., 26 Dec 2020, Randomized Controlled Trial, Iran, peer-reviewed, 8 authors, dosage 300,000IU single dose, intramuscular.