Prospective survey-based study with 15,227 people in the UK, showing lower risk of COVID-19 cases with vitamin A, vitamin D, zinc, selenium, probiotics, and inhaled corticosteroids; and higher risk with metformin and vitamin C. Statistical significance was not reached for any of these. Except for vitamin D, the results for treatments we follow were only adjusted for age, sex, duration of participation, and test frequency.
NCT04330599
(history)
. COVIDENCE UK.
risk of case,

2.9% higher

, RR 1.03, p = 0.86
, treatment 49 of 1,580 (3.1%), control 397 of 13,647 (2.9%), adjusted per study, odds ratio converted to relative risk, minimally adjusted, group sizes approximated.
Effect extraction follows pre-specified rules prioritizing more serious outcomes. Submit updates
This study is excluded in the after exclusion results of meta analysis: significant unadjusted confounding possible.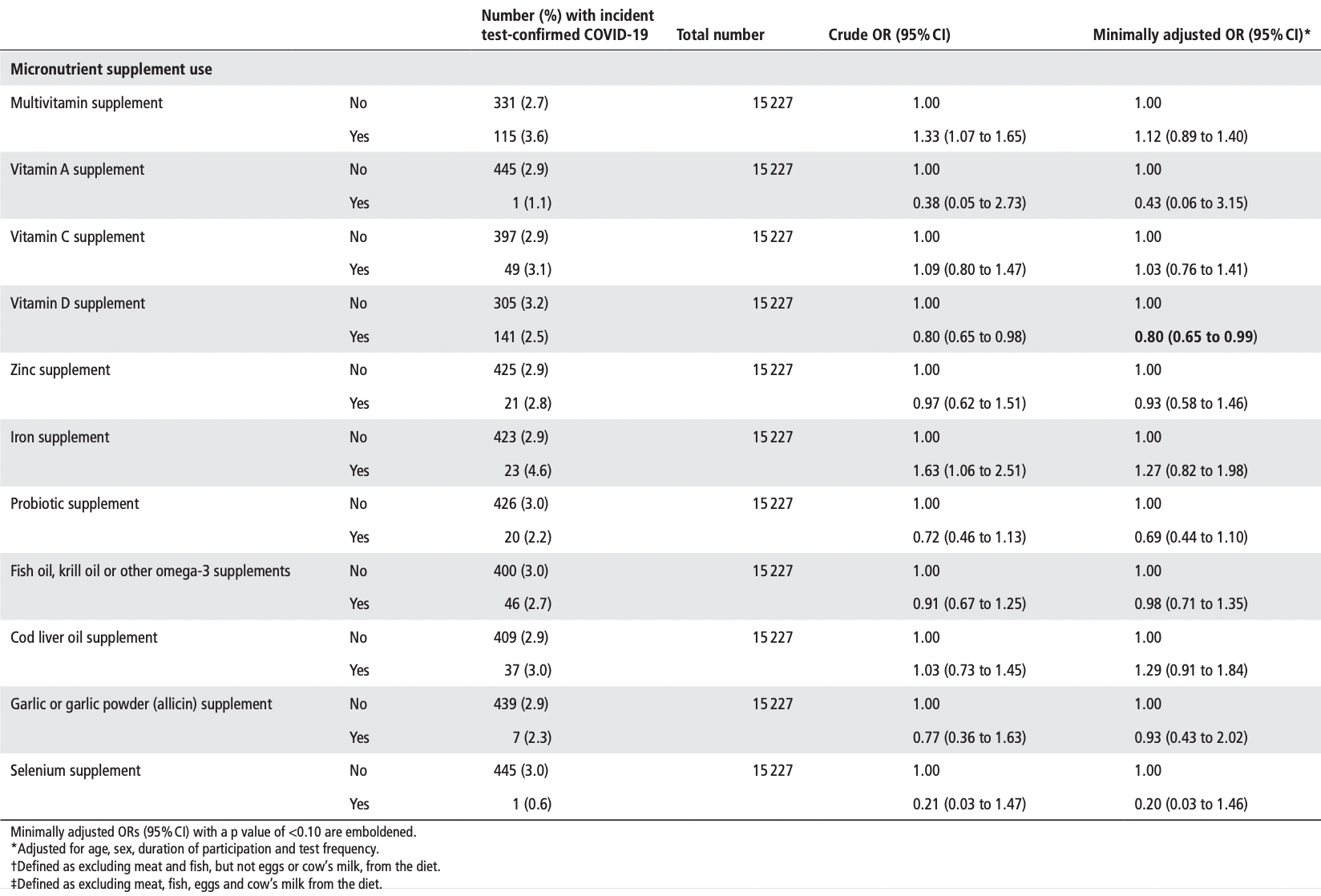 Holt et al., 30 Mar 2021, prospective, United Kingdom, peer-reviewed, 34 authors, study period 1 May, 2020 - 5 February, 2021, trial
NCT04330599
(history)
(COVIDENCE UK).
Contact: a.martineau@qmul.ac.uk.