Retrospective 1,549 patients in Spain showing that the frequency of vitamin D deficiency was higher in admitted patients compared to the overall Spanish population, and that vitamin D deficiency was associated with increased risk of ICU admission amongst admitted patients. Adjusted vitamin D levels were lower in deceased patients, but statistical significance was not reached (authors provide only average levels, they do not provide mortality analysis based on deficiency).
risk of ICU admission,

73.2% lower

, RR 0.27, p = 0.02
, high D levels 3 of 214 (1.4%), low D levels 91 of 1,017 (8.9%), odds ratio converted to relative risk, >30ng/mL vs. <20ng/mL.
Effect extraction follows pre-specified rules prioritizing more serious outcomes. Submit updates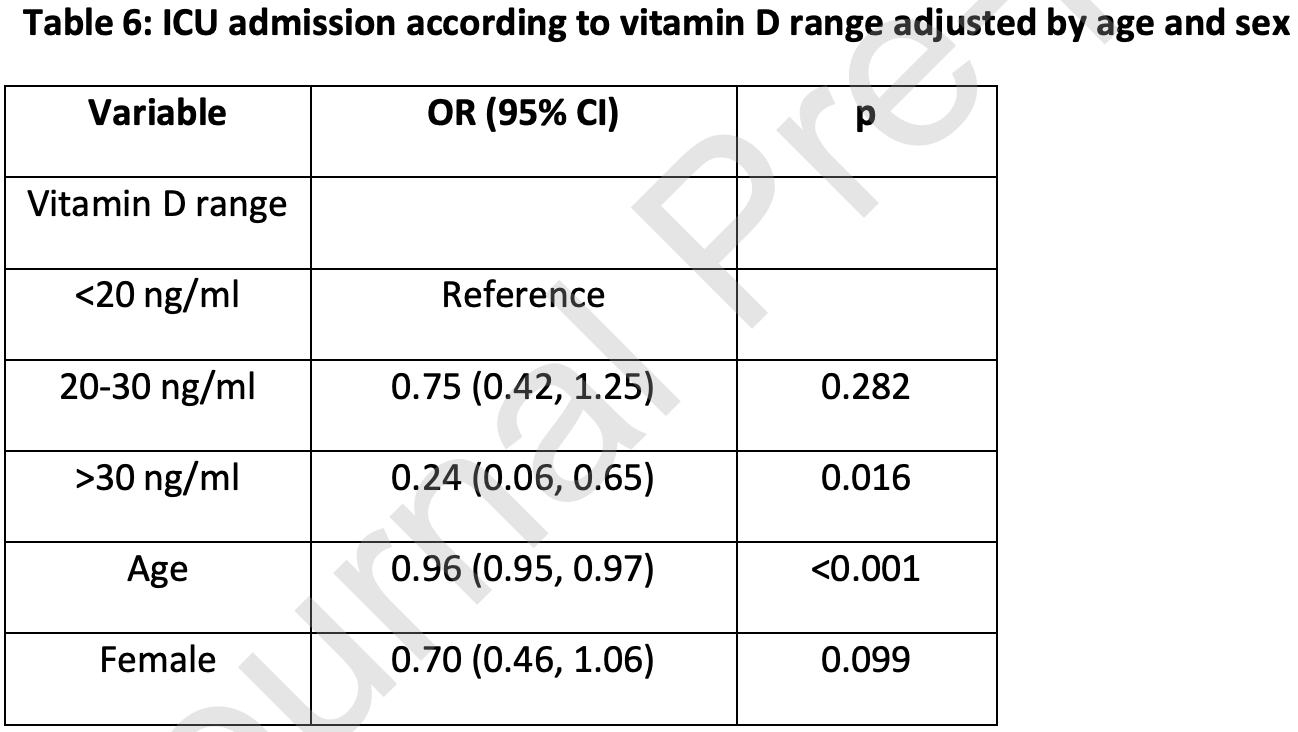 Diaz-Curiel et al., 6 Jun 2021, retrospective, Spain, peer-reviewed, 8 authors.