Survey of 428 recovered COVID-19 patients in Iraq, showing fewer hospital visits for patients on prophylactic vitamin C or D. Hospitalization was lower for those on vitamin C, D, or zinc, without statistical significance.
risk of hospitalization,

13.1% lower

, RR 0.87, p = 0.83
, treatment 7 of 111 (6.3%), control 23 of 317 (7.3%), NNT 105, unadjusted.
Effect extraction follows pre-specified rules prioritizing more serious outcomes. Submit updates
This study is excluded in the after exclusion results of meta analysis: unadjusted results with no group details.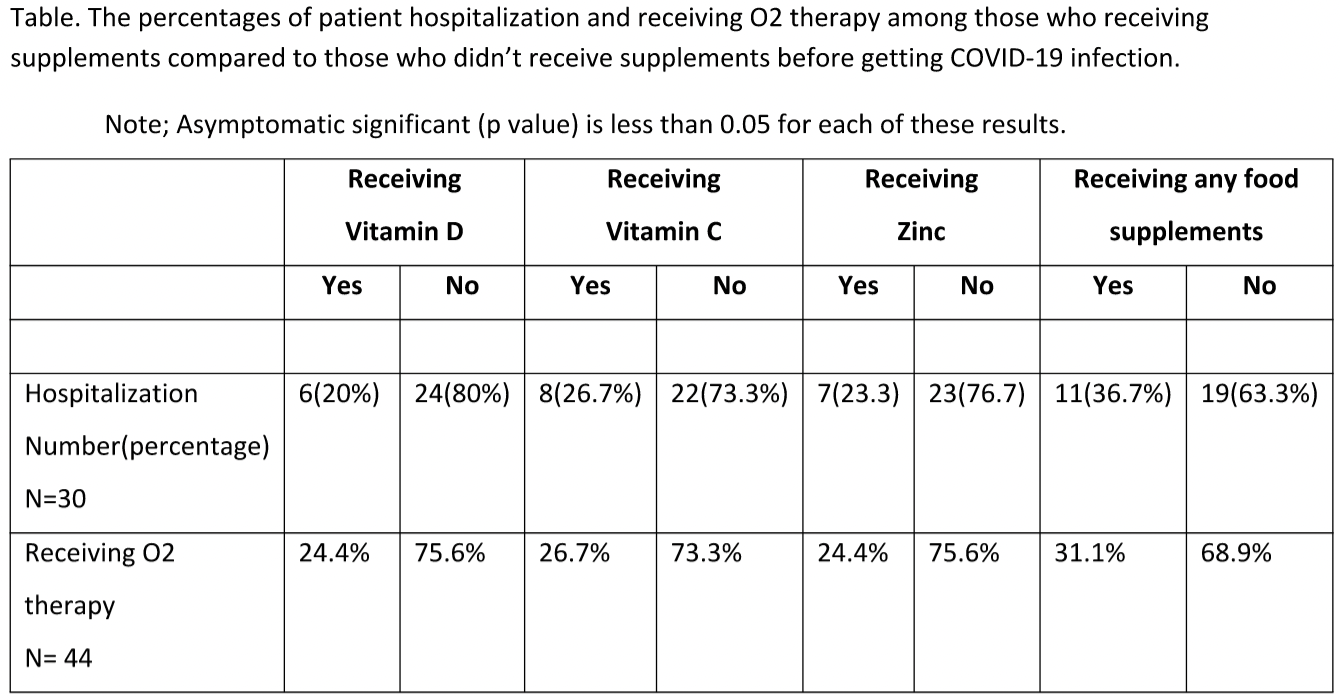 Abdulateef et al., 8 Apr 2021, retrospective, Iraq, peer-reviewed, 7 authors, study period July 2020 - August 2020.