RCT 55 mild/moderate patients in China, showing shorter hospitalization with sodium bicarbonate nasal irrigation and oral rinsing. Oral rinse with 5% sodium bicarbonate solution three times daily. Nasal irrigation two times with the solution entering through one nostril and exiting from the other. 30–40mL of solution was used every time and irrigation was performed for at least 30s. Details of randomization are not provided.
Targeted administration to the respiratory tract provides treatment directly to the typical source of initial SARS-CoV-2 infection and replication, and allows for rapid onset of action, higher local drug concentration, and reduced systemic side effects (early treatment may be more beneficial).
hospitalization time,

38.5% lower

, relative time 0.61, p < 0.001
, treatment mean 7.7 (±4.15) n=23, control mean 12.53 (±5.56) n=32.
Effect extraction follows pre-specified rules prioritizing more serious outcomes. Submit updates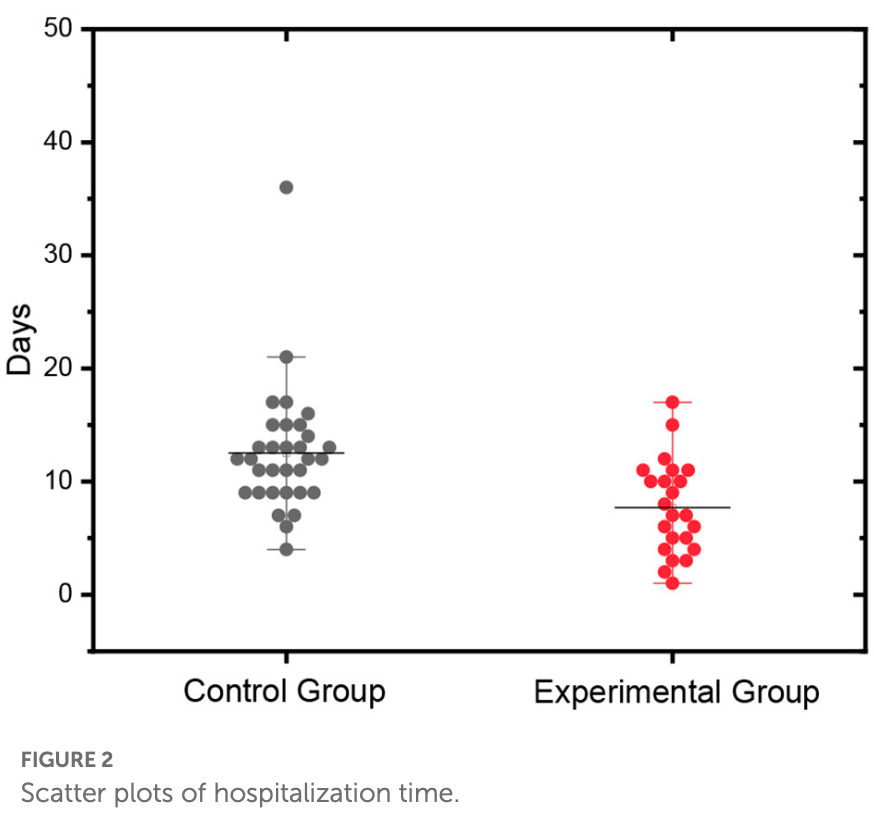 Wang et al., 15 Mar 2023, Randomized Controlled Trial, China, peer-reviewed, 13 authors.
E cacy of nasal irrigation and oral rinse with sodium bicarbonate solution on virus clearance for COVID-patients
and Wang X ( ) E cacy of nasal irrigation and oral rinse with sodium bicarbonate solution on virus clearance for COVID-patients.
Ethics statement The studies involving human participants were reviewed and approved by Institutional Review Board of RuiJin Hospital LuWan Branch. The patients/participants provided their written informed consent to participate in this study. Author contributions TW, YZ, RZ, YM, JY, YL, QC, XL, HW, SH, CZ, and BT: methodology, investigation, and data curation. XW: writingoriginal draft, review and editing, conceptualization, supervision, and funding acquisition. All authors contributed to the article and approved the submitted version. Conflict of interest XW is employed by company Nanning Jiuzhouyuan Biotechnology Co Ltd. The remaining authors declare that the research was conducted in the absence of any commercial or financial relationships that could be construed as a potential conflict of interest. Publisher's note All claims expressed in this article are solely those of the authors and do not necessarily represent those of their affiliated organizations, or those of the publisher, the editors and the reviewers. Any product that may be evaluated in this article, or claim that may be made by its manufacturer, is not guaranteed or endorsed by the publisher.
References
Circus, Viral Infections are pH Sensitive
Mawaddah, Genden, Lum, Marina, Upper respiratory tract sampling in COVID-19, Malaysian J Pathol
Sturman, Ricard, Holmes, Conformational change of the coronavirus peplomer glycoprotein at pH 80 and 37 degrees C correlates with virus aggregation and virus-induced cell fusion, J Virol