Real-time 3D single-virion tracking study showing that SARS-CoV-2 infection requires an acidic pH. Authors find the mean pH of the airway-facing surface of the nasal cavity to be 6.6, compatible with fusion.These results suggest a beneficial effect of nasal sprays formulated to increase the pH of respiratory mucosa.Authors note that the pH is neutral in other parts of the nasopharyngeal cavity and in the lung, suggesting no viral fusion in those locations prior to endocytic uptake.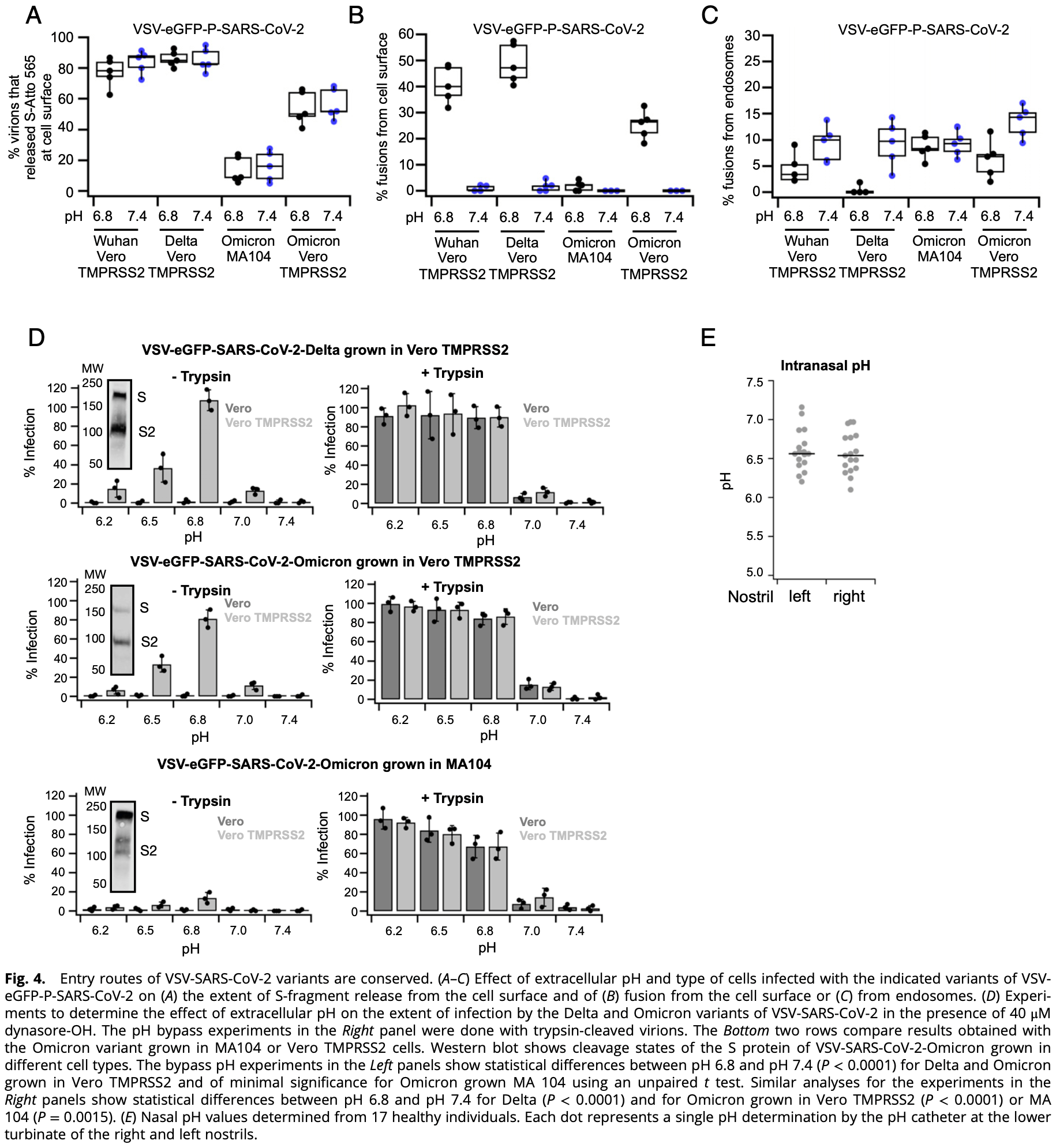 Kreutzberger et al., 30 Sep 2022, peer-reviewed, 21 authors.
In Vitro studies are an important part of preclinical research, however results may be very different in vivo.