Retrospective 350 COVID-19 hospitalized patients in Belgium, showing lower mortality with existing long-term FIASMA treatment, not quite reaching statistical significance for all FIASMA medications, but reaching statistical significance for amlodipine.
risk of death,

41.3% lower

, RR 0.59, p = 0.06
, treatment 93, control 257, odds ratio converted to relative risk, multivariable logistic regression, control prevalance approximated with overall prevalence.
Effect extraction follows pre-specified rules prioritizing more serious outcomes. Submit updates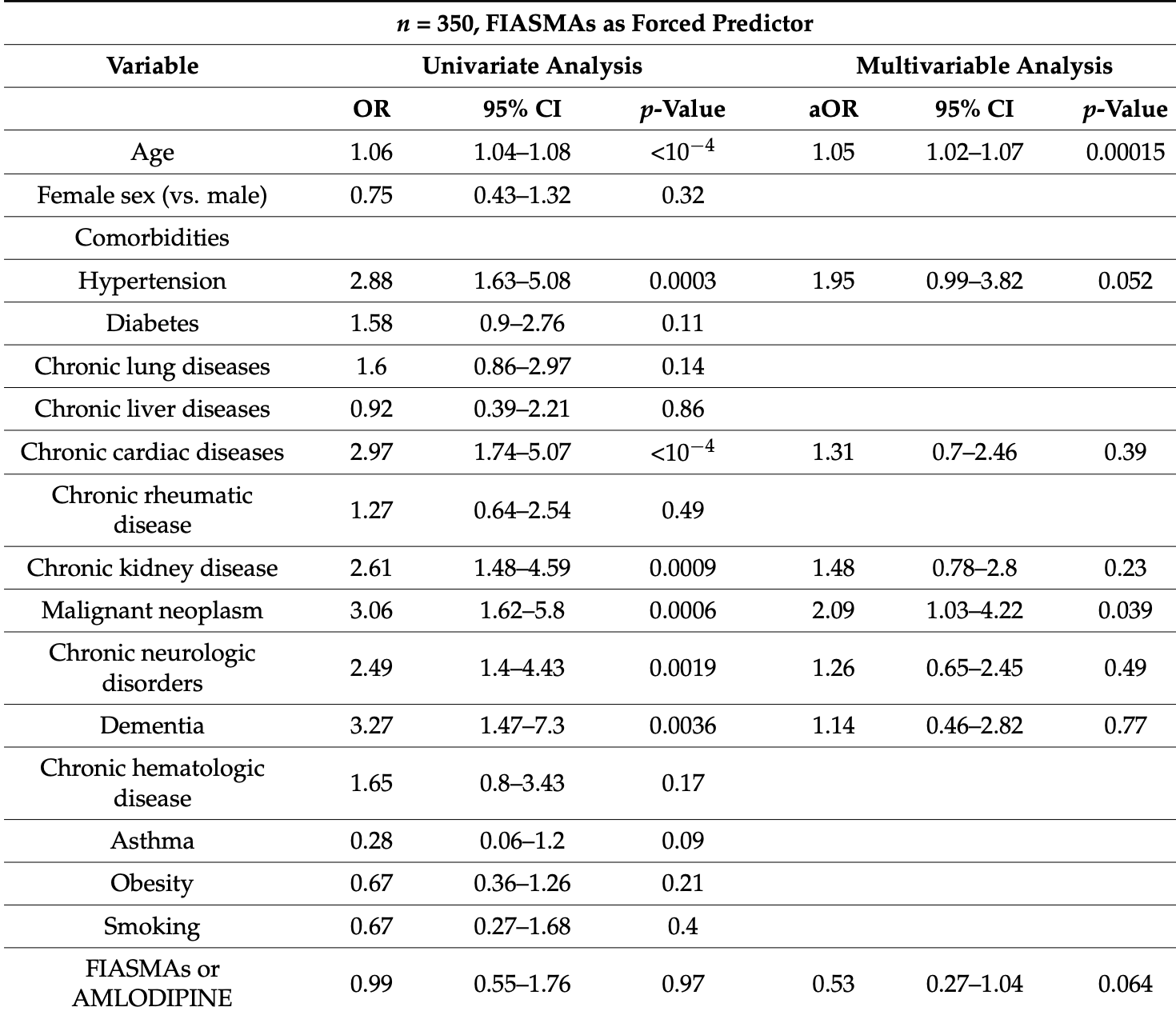 Darquennes et al., 7 Mar 2021, retrospective, Belgium, peer-reviewed, 4 authors.