Immune-boosting effect of natural remedies and supplements on progress of, and recovery from COVID-19 infection
Retrospective survey-based analysis of 349 COVID-19 patients, showing no significant difference with vitamin C prophylaxis in unadjusted analysis. REC/UG/2020/03.
risk of severe case,

4.3% lower

, RR 0.96, p = 1.00
, treatment 14 of 139 (10.1%), control 12 of 114 (10.5%), NNT 220, unadjusted, severe vs. mild cases.
Effect extraction follows pre-specified rules prioritizing more serious outcomes. Submit updates
This study is excluded in the after exclusion results of meta analysis: unadjusted results with no group details.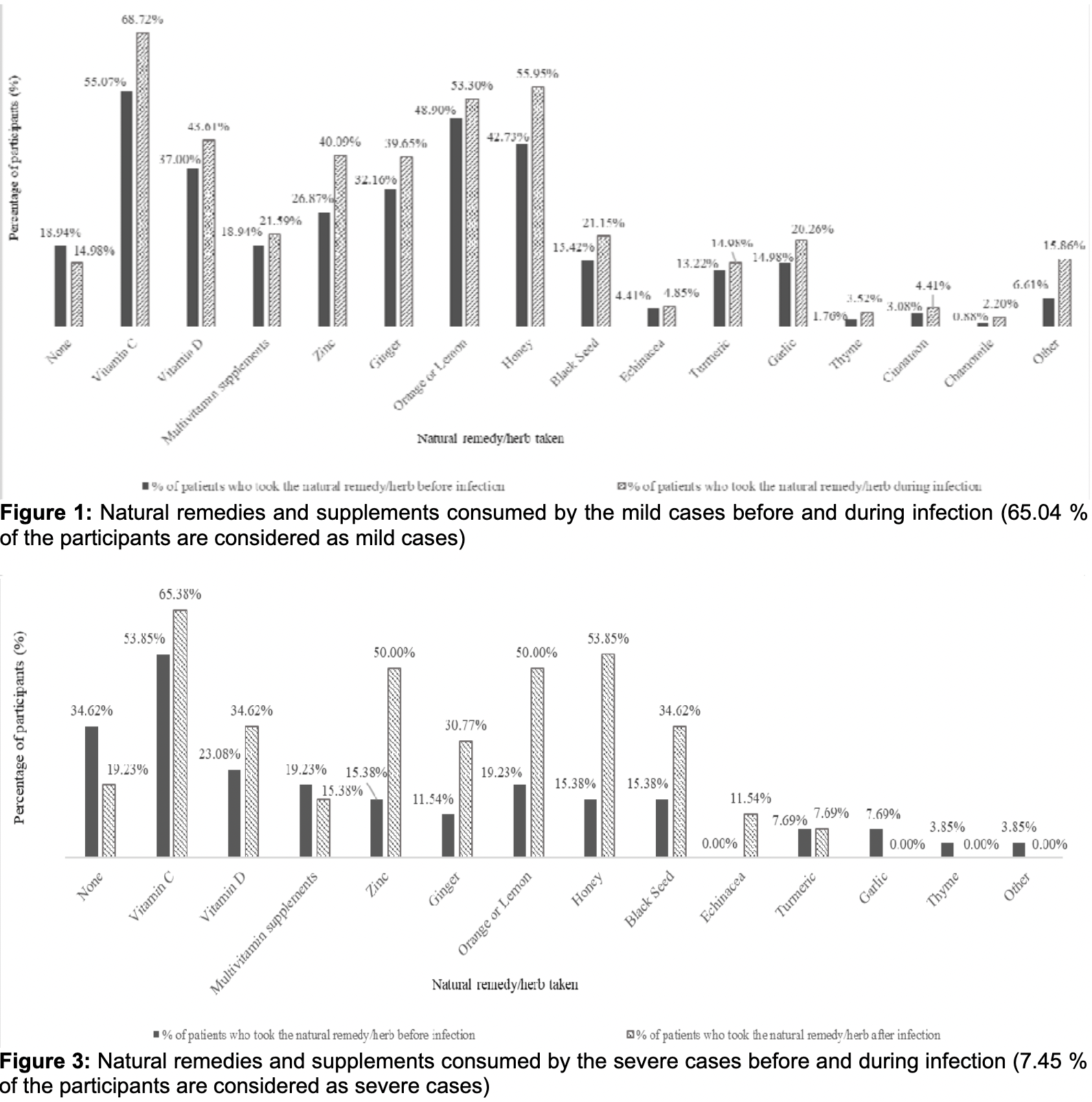 Shehab et al., 28 Feb 2022, retrospective, multiple countries, peer-reviewed, survey, 7 authors, study period September 2020 - March 2021.