Retrospective database analysis of 1257 PCR+ outpatients with age ≥65, BMI≥35, 191 receiving bamlanivimab via lottery. Authors note that the alpha variant was most common during the study period, and that efficacy against other variants can be much lower. Authors note confounding due to prioritization in the lottery and differential reporting in the database.
Efficacy is highly variant dependent. In Vitro research suggests a lack of efficacy for omicron [Liu, Sheward, VanBlargan].
risk of death,

44.2% lower

, RR 0.56, p = 1.00
, treatment 1 of 191 (0.5%), control 10 of 1,066 (0.9%), NNT 241.
risk of hospitalization,

65.3% lower

, RR 0.35, p = 0.04
, treatment 16 of 191 (8.4%), control 121 of 1,065 (11.4%), odds ratio converted to relative risk, IPTW weighted logistic regression.
Effect extraction follows pre-specified rules prioritizing more serious outcomes. Submit updates
This study is excluded in the after exclusion results of meta analysis: significant unadjusted confounding possible.
Conflicts of interest: research funding from the drug patent holder, consulting for the pharmaceutical industry.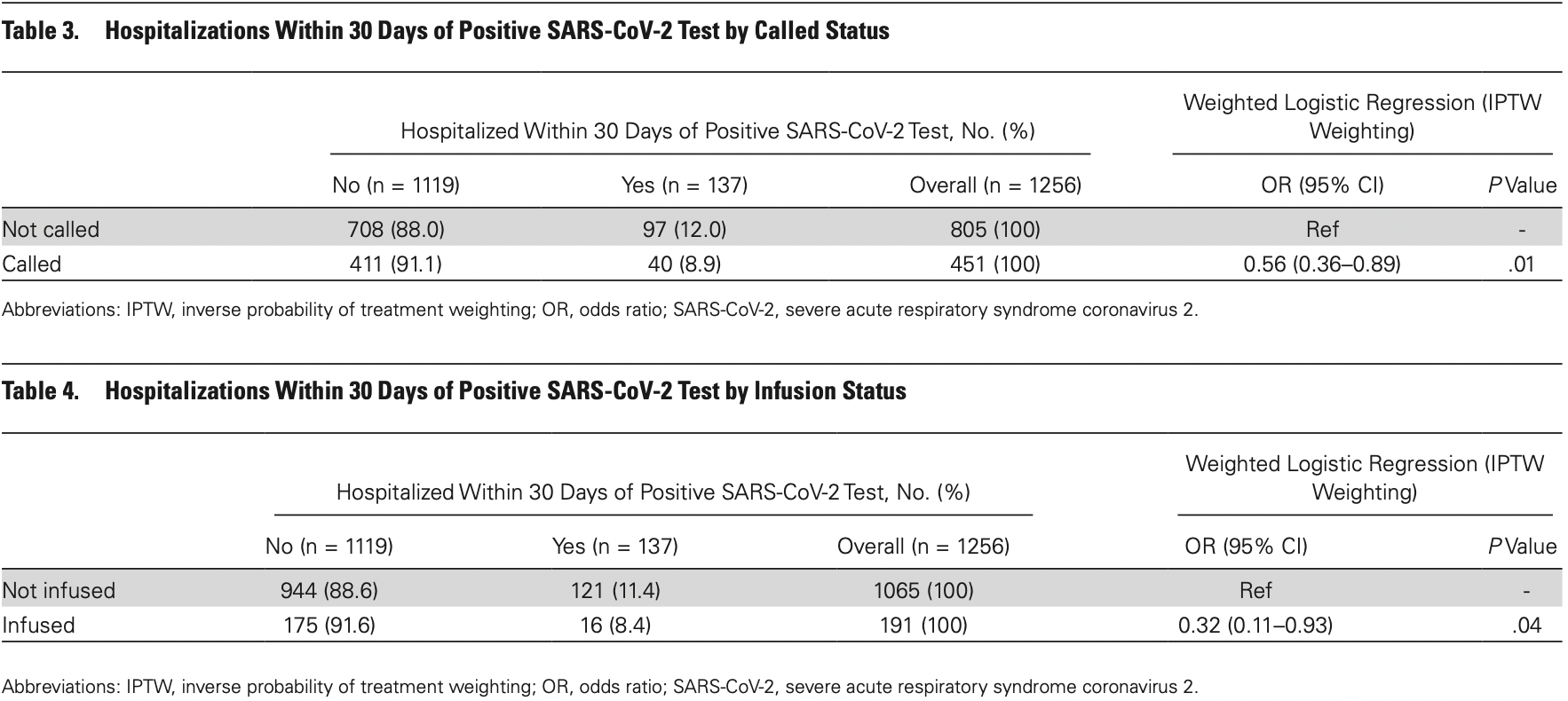 Rubin et al., 3 Nov 2021, retrospective, USA, peer-reviewed, 7 authors, study period 9 December, 2020 - 25 February, 2021, average treatment delay 6.0 days.