Retrospective database analysis of 64,781 hospitalized patients in the USA, showing lower mortality with vitamin C or vitamin D (authors do not distinguish between the two), and higher mortality with zinc and HCQ, statistically significant for zinc. Authors excluded hospital-based outpatient visits, without explanation.
Confounding by indication
is likely, adjustments do not appear to include any information on COVID-19 severity at baseline.
risk of death,

11.0% lower

, OR 0.89, p = 0.005
, adjusted per study, vitamin C or vitamin D, multivariable, RR approximated with OR.
Effect extraction follows pre-specified rules prioritizing more serious outcomes. Submit updates
This study is excluded in meta analysis: results are only provided for use of one or more treatments within a class of treatments, results for each treatment are not provided;
confounding by indication
is likely and adjustments do not consider COVID-19 severity at baseline.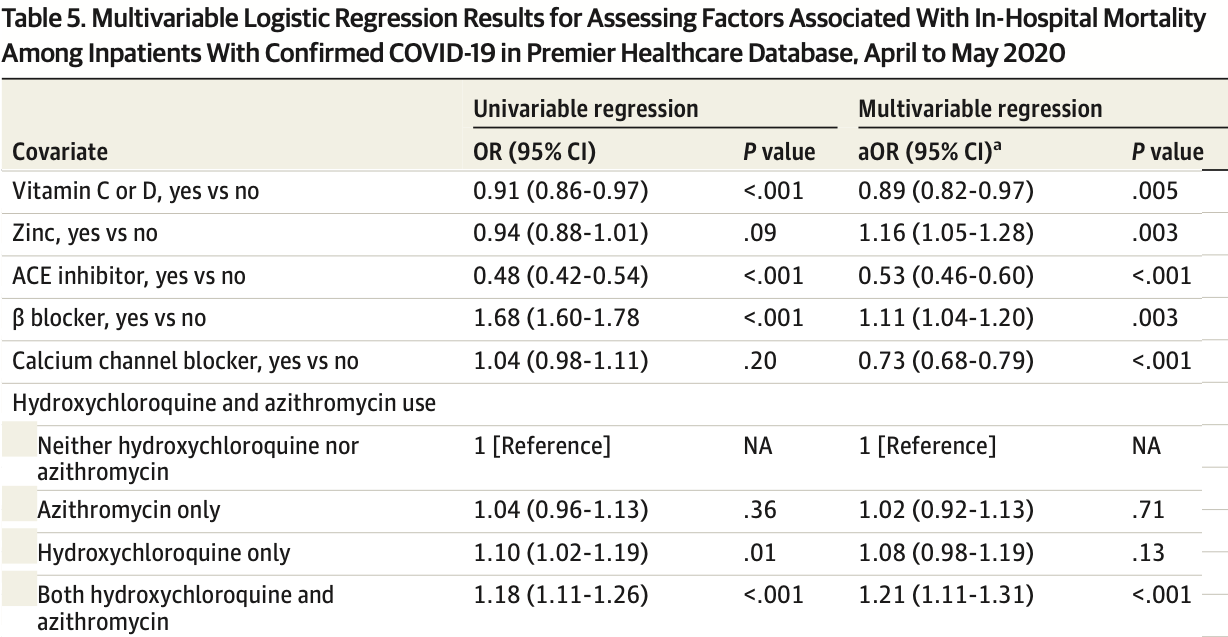 Rosenthal et al., 10 Dec 2020, retrospective, database analysis, USA, peer-reviewed, 5 authors.