Nutritional and lifestyle changes required for minimizing the recovery period in home quarantined COVID-19 patients of Punjab, Pakistan
Survey of 80 recovered COVID-19 patients in Pakistan, showing faster recovery with vitamin C, vitamin D, and zinc supplementation.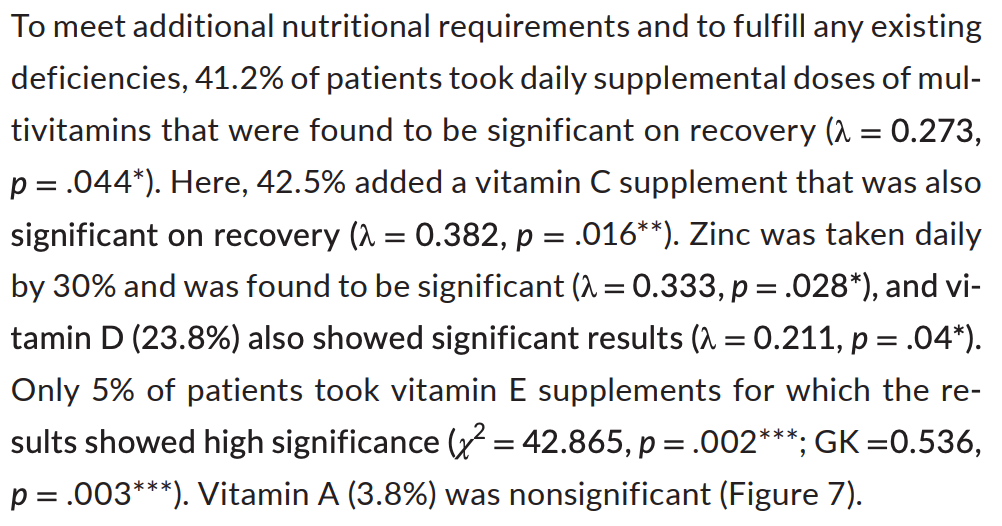 Rabail et al., 9 Jul 2021, Pakistan, peer-reviewed, survey, 11 authors, study period November 2020 - February 2021.
Contact: emadkarrar26@uofg.edu.sd, raheemuaf@gmail.com, asimshabbir@live.com.