Retrospective 116 hospitalized pediatric patients in China, showing accelerated viral clearance early in the disease course, and greater pneumonia lesion improvement with vitamin D sufficiency.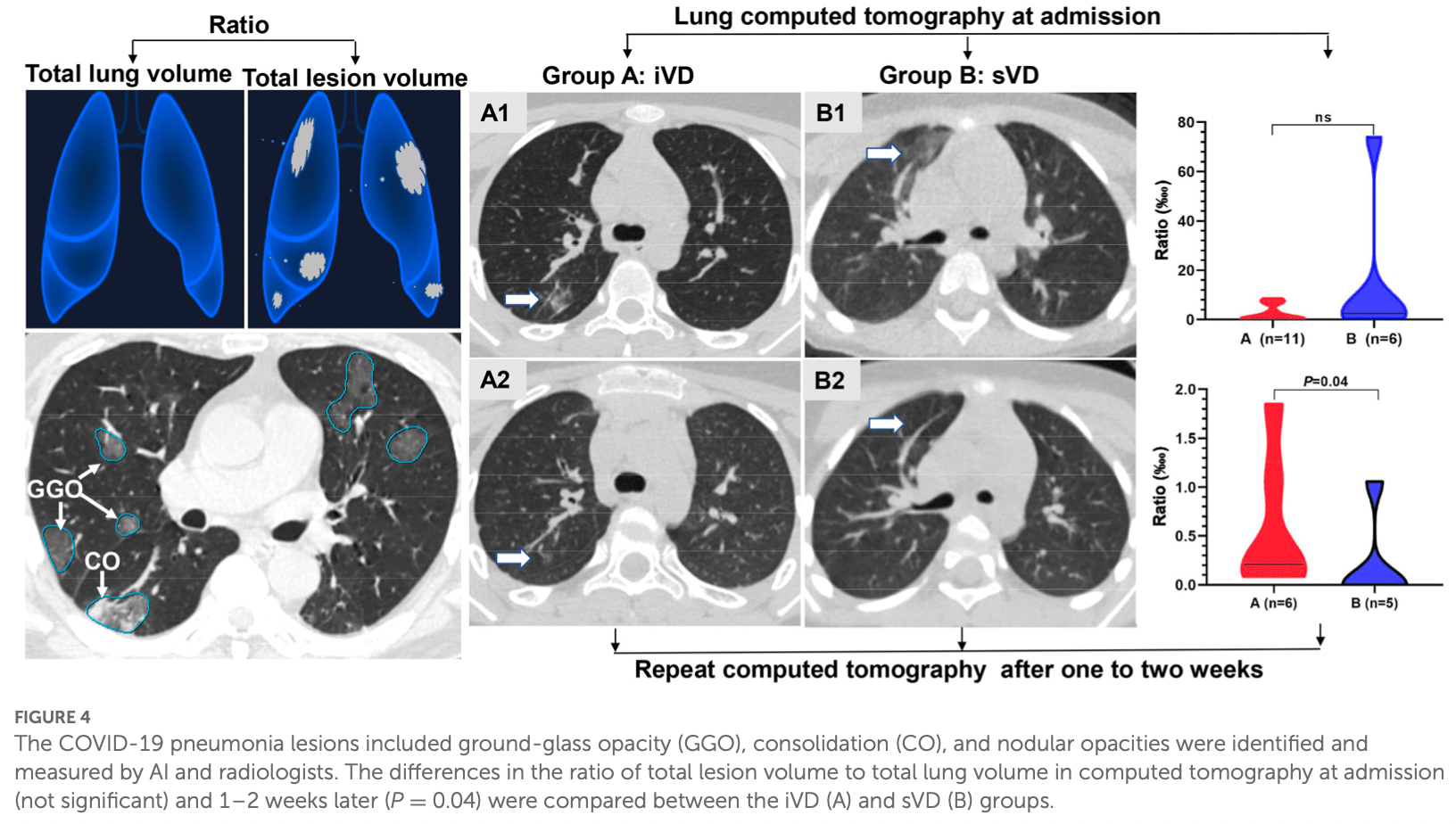 Peng et al., 25 Jul 2022, retrospective, China, peer-reviewed, 5 authors.
Conclusions: Children with vitamin D insu ciency might have poorer clinical outcomes in Omicron subvariant BA. infection, especially in older pediatric patients. Further studies are needed to assess e ectiveness of supplements in reducing the same.
Ethics statement This investigation involving human participants were reviewed and approved by the Ethics Committee of The Third People's Hospital of Shenzhen (Approval Number: 2022-012). Written informed consent for participation was not provided by the participants' legal guardians/next of kin because: Written informed consent from patients participating in this study was waived in accordance with the national legislation and the institutional requirements. Author contributions DP: methodology, investigation, formal analysis, data curation, writing the original draft, and visualization. HH and ZL: investigation, formal analysis, and data curation. YL: conceptualization, investigation, review and editing, and supervision. ZL, YG, and HH: worked on conceptualization, formal analysis, investigation, and data curation. All authors have read and approved the final manuscript version to be submitted. Conflict of interest The authors declare that the research was conducted in the absence of any commercial or financial relationships that could be construed as a potential conflict of interest. Publisher's note All claims expressed in this article are solely those of the authors and do not necessarily represent those of their affiliated organizations, or those of the publisher, the editors and the reviewers. Any product that may be evaluated in this article, or claim that may be made by its manufacturer, is not guaranteed or endorsed by the publisher. Supplementary material..
References
Karim, Karim, Omicron SARS-CoV-2 variant: a new chapter in the COVID-19 pandemic, Lancet
Rössler, Riepler, Bante, Laer, Kimpel, SARS-CoV-2