Modest effects of dietary supplements during the COVID-19 pandemic: insights from 445 850 users of the COVID-19 Symptom Study app
et al., BMJ Nutrition, Prevention & Health,
Survey analysis of dietary supplements showing vitamin D usage associated with lower incidence of COVID-19. These results are for PCR+ cases only, they do not reflect potential benefits for reducing the severity of cases. A number of biases could affect the results, for example users of the app may not be representative of the general population, and people experiencing symptoms may be more likely to install and use the app.
risk of case,

7.5% lower

, RR 0.92, p < 0.001
, odds ratio converted to relative risk, United Kingdom, all adjustment model.
Effect extraction follows pre-specified rules prioritizing more serious outcomes. Submit updates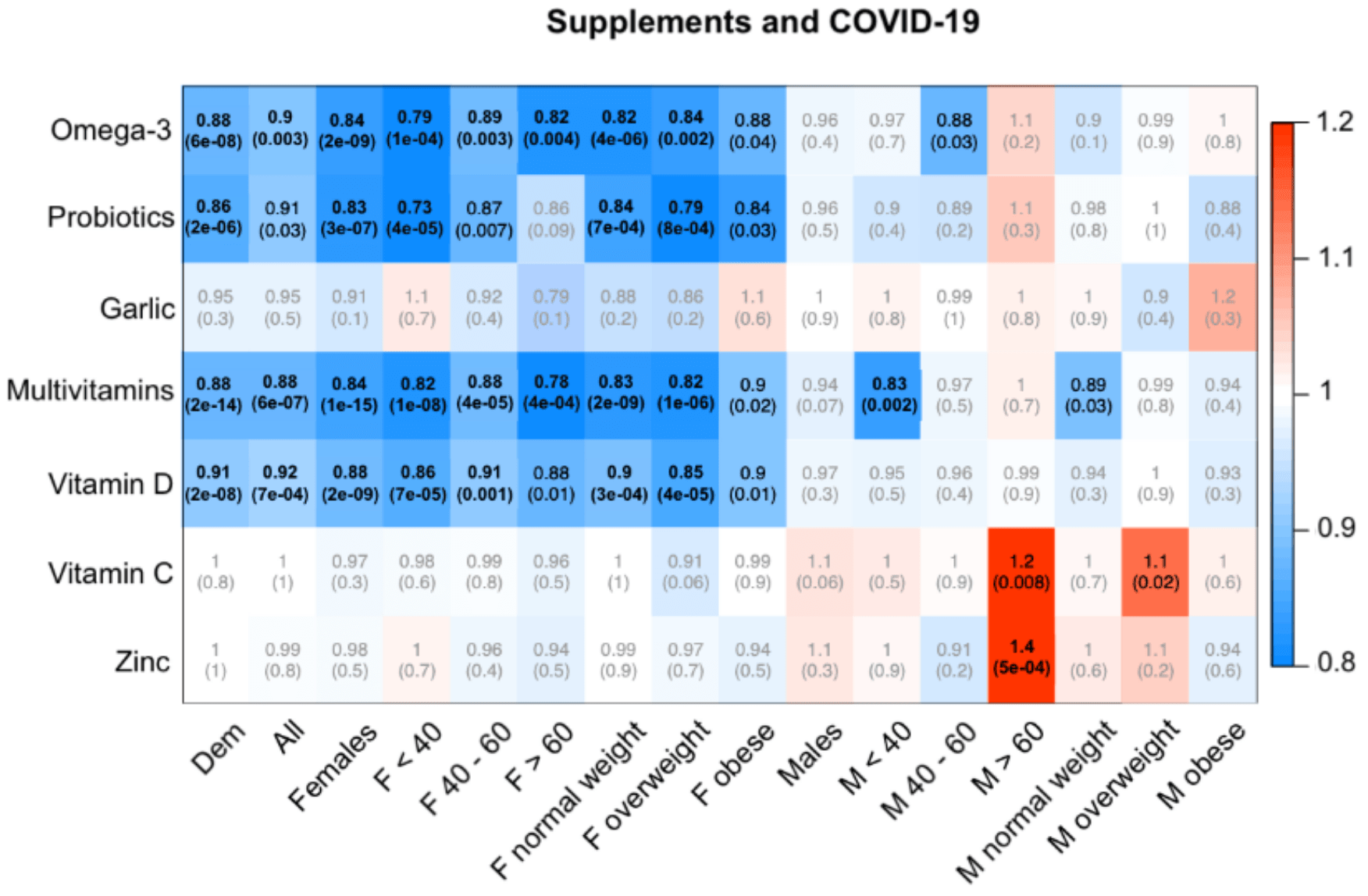 Louca et al., 30 Nov 2020, retrospective, population-based cohort, United Kingdom, peer-reviewed, mean age 49.6, 26 authors, dosage not specified.